It's been 10 days since we launched our new platform so I wanted to write a quick update on what's been happening here at PlusThis.
First of all, since launching the new platform we've run over 2 million of your feature requests.
We've added four new features SMS Sequences, Split Names, Timeframe Triggers and Scarcity Triggers (More on these later).
And made two new idea guides, "How to Give a Bonus to the First 'X' People Who Buy" and "How to Give 20% Off to the First 10 People Who Buy".
We're grateful for your patience as we worked on the kinks of launching a new platform. More improvements are coming your way.
I hope you can see by the amount of new features we've added so quickly that we're excited to get back to work on innovating new features to help your marketing efforts.
Speaking of which, in case you missed them, here are some of the new features we've released since launch, how they work and some of the more common use cases.
SMS Sequences
This is the feature you'll want to use for your text-to-opt-in scenarios. In addition to text-to-opt-in it can also do some more advanced SMS conversations. For example, you can apply tags based on whether they responded with a yes or no.
You can watch a demo and learn more about it here.
Split Names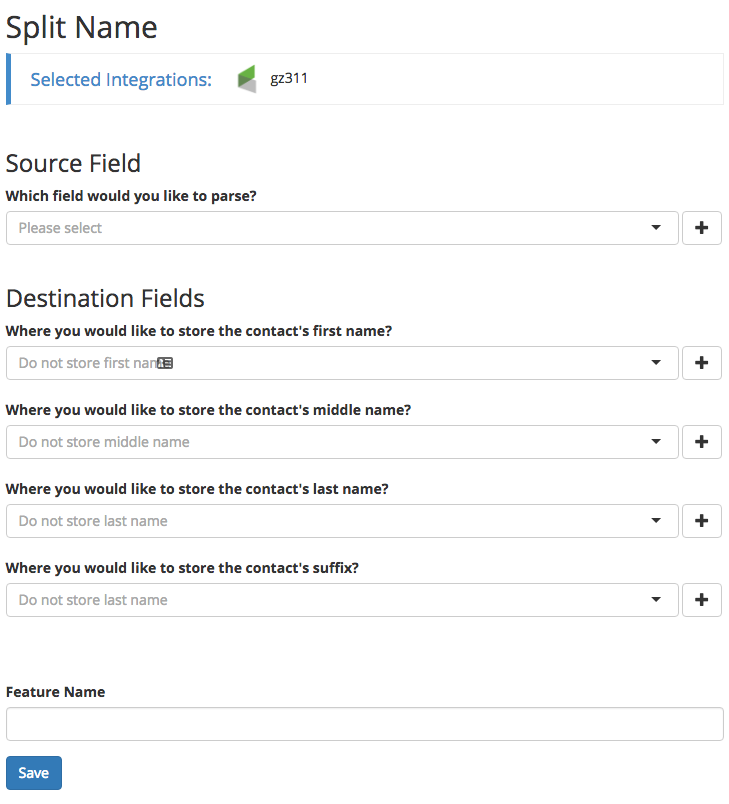 This is one of our new utility features. Sometimes you may import a list of contacts that has first and last names all combined into one field. This feature simply splits the first and last name into two separate fields.
Timeframe Triggers
This is a new favorite of mine. This feature is handy for any of those times you wanted to make a special offer for people who buy in the next hour. The feature is fairly flexible and basically lets you choose a LIVE time frame such as between 1 and 2pm on July 4th. Then if anyone hits your feature http post during that time, a tag is applied.
You can watch a demo and learn more about it here.
Scarcity Triggers
Lastly, Scarcity Triggers are really exciting for any of you who have wanted to use more scarcity in your campaigns. Things like, giving a bonus to the first 10 people who buy. After announcing this feature on our Facebook User Group, some of you requested a way to give a discount to the first "x" people who buy. So I went ahead and made an idea guide on how to do that as well.
You can watch a demo and learn more about it here.
And you can watch the idea guides for this feature below.
How to Give a Bonus to the First 'X' People Who Buy
How to Give 20% Off to the First 10 People Who Buy
New Feature Pages
As you can tell, I'm going to have my hands busy keeping everyone updated on the new features we're cranking out.
So, I've reworked some of the pages on our site to make it easier for you to educate yourselves on our features as we release them.
Our Features page now has all of our features listed, along with a short description.
I've also been adding more and more individual feature pages as time permits. There you will be able to find video demos, use cases, how-to's and screenshots with more details covering each feature.
More Idea Guides
The Idea Guides page is continuing to grow, so make sure to check back from time to time to see what we've added and learn how you can expand on your marketing strategies and tactics.
As we add more videos I'm sure we'll be updating this page to make it easier to sort and find the kinds of idea guides you're looking for.
Always happy to hear your suggestions on what kind of content you'd like us to create or how we can make the site easier for you to use.
Coming Soon…
The features are still flowing out. Stay tuned next week for an announcement of our next feature.
If you have any features you'd like to recommend, we're interested.
Just simply browse our PlusThis Uservoice and suggest your feature there. Each week we review them and pick a handful to add to our development list.
If you don't have any feature ideas currently, feel free to browse and vote for the ones you'd like created.