A few days ago I sent you a link to learn more about the campaigns we'll be helping folks launch at our upcoming Campaigns of the Titans Workshop.
In case this is the first time you're hearing about this, we're holding a small workshop next month September 19th and 20th. We'll be launching three campaigns (details below), having Greg Jenkins training folks live, getting you an advertising plan with our ads manager Jordan Hall, and filming video content with our videographer Nolan Nissle.
While a focus of the workshop will be working on the three campaigns we mentioned in the previous blog, another portion of the workshop will be available for you to work one on one with our experts to help you with your marketing strategy, ad plans, and video production.
Here's a glimpse into some of the folks you'll be able to collaborate with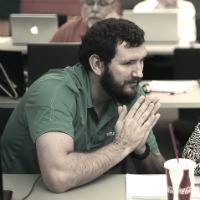 Greg Jenkins – Monkeypod Marketing
Greg Jenkins is the founder of Monkeypod Marketing, where he focuses on empowering entrepreneurs through online courses and educational resources. More specifically, he helps Infusionsoft users understand the software in different ways, and at higher levels, to maximize the return on their monthly investment
Greg will be conducting a half-day session helping attendees get implemented with his automated webinar campaign.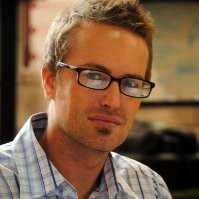 Jordan Hall – Site Traffic Control
Jordan is the founder of Site Traffic Control. We use him to manage all of our Facebook and Google Ads. If you've seen our ads everywhere and wonder how we do our retargeting and ad strategies, Jordan's your guy.
We'll have Jordan on hand to spend one on one time going over an ad strategy plan for your business if you have any questions.
Here are a few things people have said about Jordan's work.
"Before Site Traffic Control took over, I was wondering where my next patient would come from. Now I've got my calendar filled for the next 4 months thanks directly to the work you've done. I can't say enough good things." – Mark Power
"Within 4 weeks, we had a landing page that doubled my conversion rate and within 6 weeks, my PPC campaigns have an ROI of 131%. I'm thrilled to be working with Site Traffic Control to grow my business." – Amy Barnhart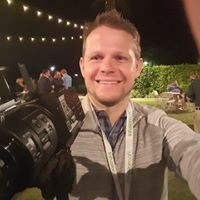 Nolan Nissle – NGN Pictures
Nolan is founder and owner of NGN Pictures. He's our go-to camera and video production team when we want something professionally filmed and produced.
During the event if you would like to have something filmed for your campaigns or something else you're working on, feel free to block off some time with Nolan while you are out.
"Had the wonderful opportunity to work with Nolan and NGN Pictures doing some video production with a partner that we were doing some work with and for. He did an amazing job shooting the video for us and then the finished product was terrific. I have even referred him to others due to his high-quality work with us." – Aaron Lewis
Now, let's talk about the actual videos! The videos that Nolan and his team produced were outstanding! We are far from actors and they made us look like we knew exactly what we were doing. Not only were their editing skills top notch, the quality of the video was amazing. They far exceeded my expectations! – Lacey Maddalena
SixthDivision Coaches
Last but not least, our partners in this workshop, the wonderful coaches at SixthDivision. We've used these coaches to help with everything from structuring our campaigns to implementing new strategies and processes. They have helped add more clarity to our business and given us a monthly cadence to create a clear path each month to hit our goals.
They'll be here to help you create a gameplan for your business and give you some direction on how you can take your marketing to the next level.
If this is looking like something you'd like to check out, you can learn about the workshop here.