Staying in touch with your contacts is easy, but segmenting contacts based on their engagement and customizing the content they receive seems a bit more tedious.
That couldn't be further from the truth. With automation, dispersing contacts based on when they last opened an email gives you the chance to alter the messages that each segment receives.
By aligning the message more closely to the appropriate level of engagement, the intended audience is likely to open the relatable content – immediately increasing your open rate per email.
By using just one PlusThis tool – Email Engagement Triggers – you can implement this email strategy quickly, and easily.
Tool Update:
Quick side note – we made some recent changes to this tool to clear up the tagging fields wording and clarify how the contacts are actually segmented.
In addition to the Never Engaged tags, there are 4 specific segments of email engagement tags:
Last Engaged Within 30 Days
Last Engaged 31-60 Days Ago
Last Engaged 61-90 Days Ago
Last Engaged Over 90 Days Ago
Let's go through the steps of setting the tool up and how to use the information it provides to increase email open rates.
How It's Done
Step 1: Add Tags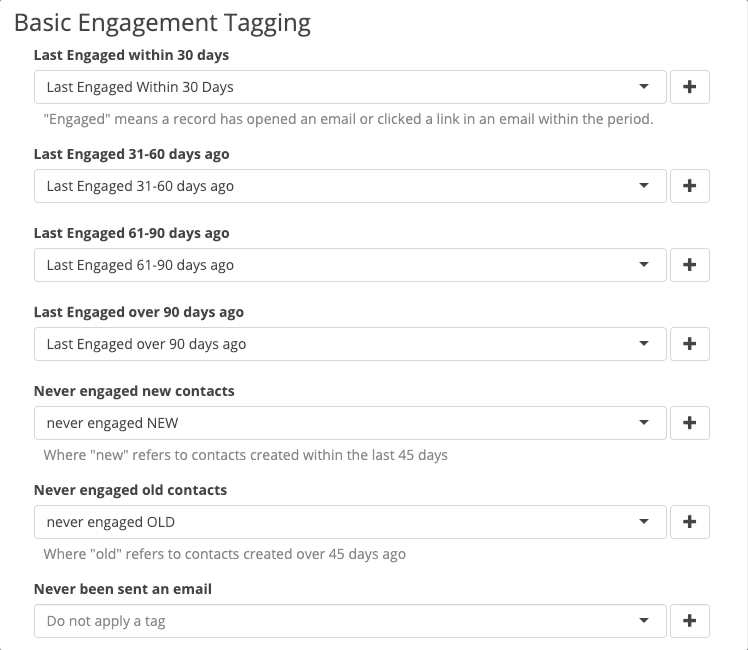 These will be the tags that are applied to contacts when they open or click a link within an email that you send out.
After our tags have been selected for each segment, we'll assess if advanced settings need to be placed as well, such as tags based on their email status or storing the exact number of days since last engagement. For this demonstration, I'll just need the basic tagging.
Step 2: Schedule Bulk Update Options
If I would like to receive bulk updates regarding the status of tagged contacts or the entire database – I will toggle on Bulk Update Options and schedule how often and when I'd like the tool to run to ensure the segments stay current.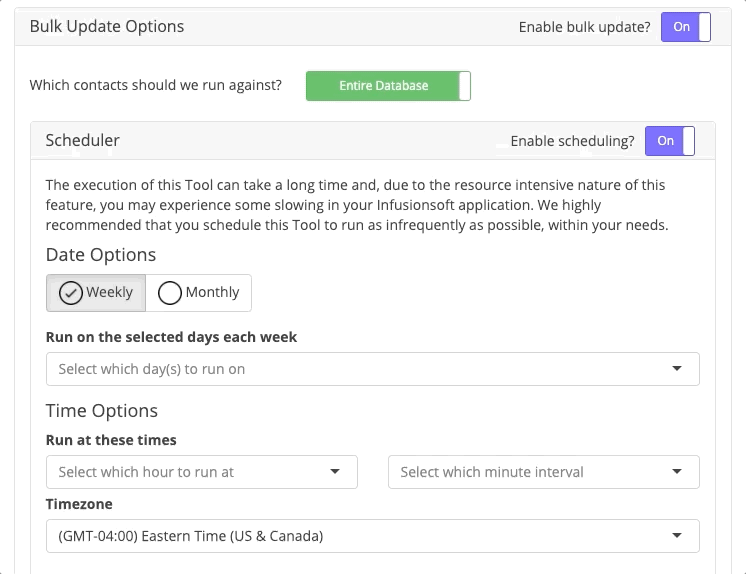 Step 3: Save Tool Configuration
After saving the tool, I receive a Tool URL. However, since the tool has been scheduled to run, it's not necessary to input the URL into an HTTP post within the specific email engagement campaign.
Step 4: Reach Out Based On Engagement
Once the tools gathers the information and segments my current lists email engagement, I'll have a basis to create content based on what each segment is most likely to engage with.
Here's what a campaign that follows the segmentation of the list may look like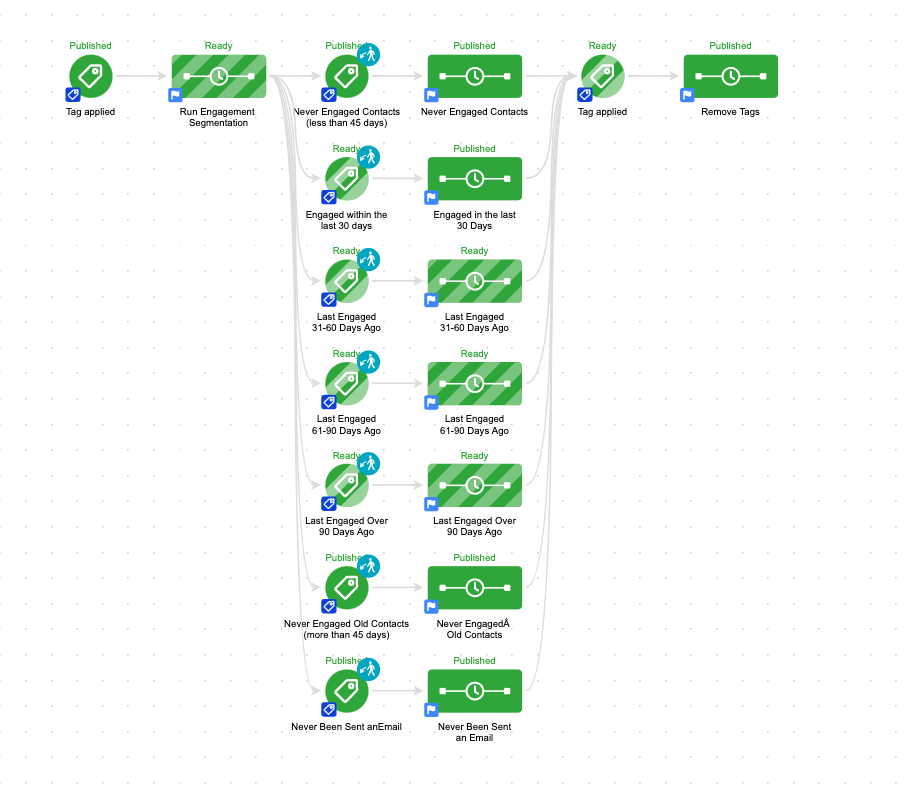 Now there's the opportunity to email those who are less engaged – less often, and those who are more engaged – more often.
As I reach out to those who are more likely to engage, I will likely see a rapid increase in the open rates and deliverability.
By analyzing the content that performs well with one segment, I can use that information to curate future emails for other segments to increase their engagement, too.
See The Tool In Action