Creating a simple way for leads to opt-in sounds easy, and it actually is.
Texting is a phenomenal way of communicating, but it can actually be efficient, too.
Using only one PlusThis tool, SMS Sequences, you're able to send conditional messages to allow contacts to opt-in, receive confirmations, reminders and much more.
Setting up the tool is simple, let's go through it.
Step 1: Determine The Sequence
So, say you're hosting a webinar and at the end of the event, you'd like attendees to text to opt-in and receive a special offer for joining.
Creating an automated campaign that collects the attendees information and distributes the content can be set up through the configuration of one tool.
First, start by ensuring that your communications platform is integrated with PlusThis.
Next, we'll select how we want the text to be started – via a keyword and/or through a campaign sequence or just through a campaign sequence.
After selecting the number we want the text to be sent from and where we want the new contacts number to be saved, we'll enter in the keyword that's required. Let's say we want them to text in "OFFER" in order to receive the discount code.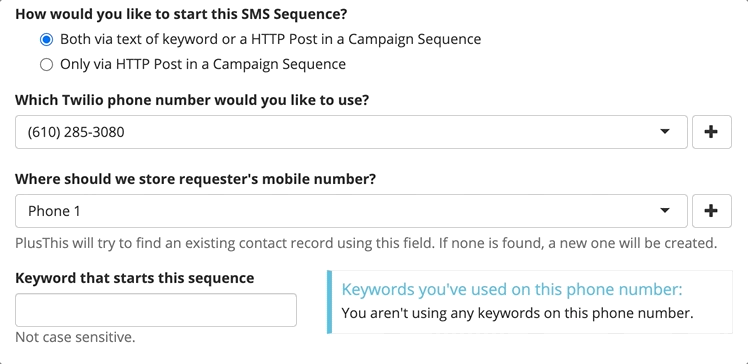 Step 2: Create The Sequence
Now, it's recommended to start with asking for the attendees email address to avoid duplicate contacts, so we'll reply to the keyword by requesting their email.
Select which field to save the response to, and we'll decipher what comes next. Let's assume that after they give us their email, we'll send the offer directly to their phone.
It may look something like this.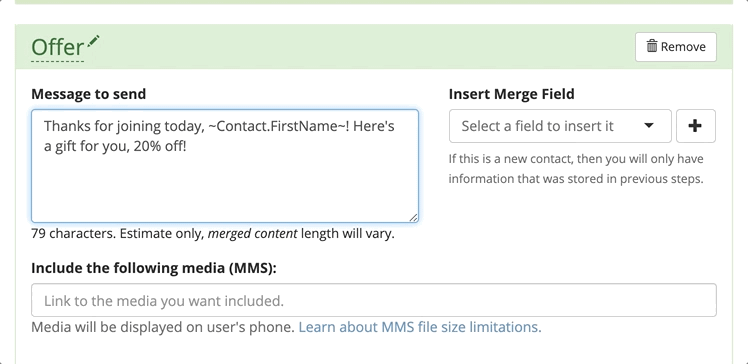 Since that'll be the end of the sequence, we'll end it there.
Step 3: Save The Configuration
You know the drill – give the tool a name and save the configuration. Once saved, we receive the information needed to text in, and the Tool URL to input into our campaign sequence with an HTTP post.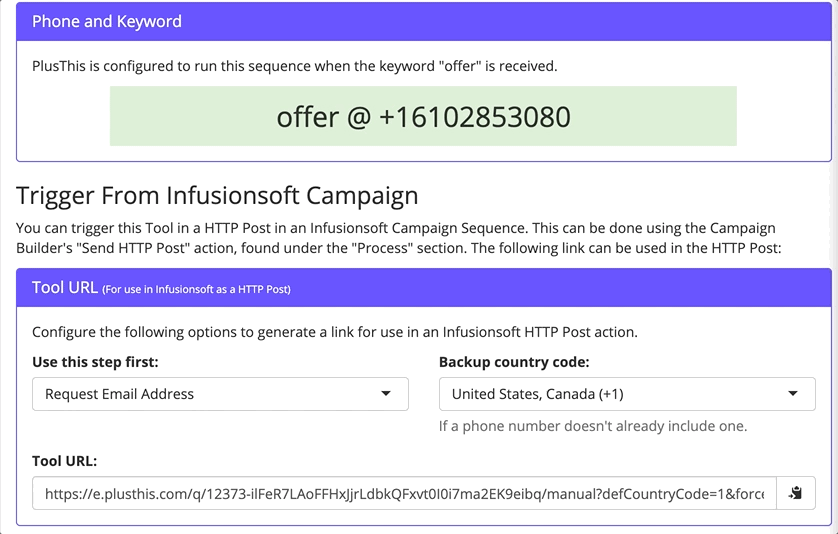 Step 4: Add To The Campaign
Once we have the tool set up, all we have to do is insert the tool URL into an HTTP Post that is within our campaign sequence.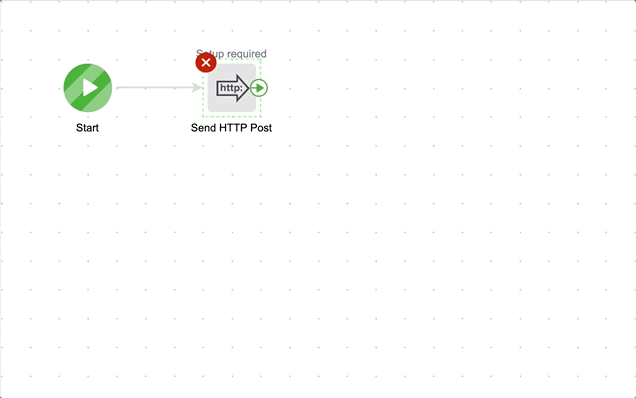 Now, through automation and one tool – webinar attendees can quickly opt-in by texting in and providing their email. The strategies are limitless with the use of SMS Sequences, so surprise your guests with more than they were expecting.
See the tool in action