PlusThis is now ready to start opening up access to our newest tool, Email Parser.
Email Parsing is helpful if you often have wanted to take information or fields from an email and have those copied and stored in your marketing CRM.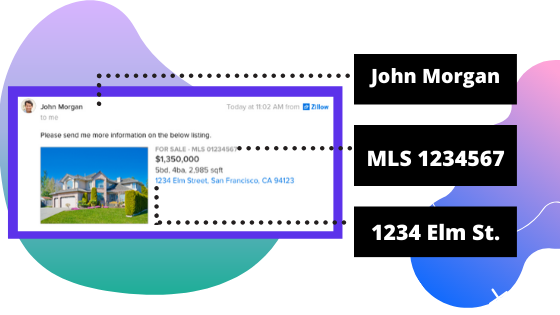 For example, let's say you are a realtor. You post your listings on multiple listing sites like Zillow. A little later, people start showing interest in your properties, and Zillow sends you a notification with the person's name, email, phone, zip code, etc.

Normally, the realtor would need to manually copy the name, phone, and other information into their CRM so they could track the sales process and have follow-up go out.

However, with the new PlusThis Email Parser, you can have this email come in, as usual, it goes through the PlusThis Email Parser template you set up, and finds any of the fields you want to copy and store in your CRM.

This is an automated process that can save countless hours depending on your needs.

The other great thing about this tool is that it can be flexible to work with almost any service that sends you an email. 
Due to the nature of this tool, each service may have different ways their emails are read by our tools. So we're opening up the Email Parser in Beta so we can start having more customers connect their tools to this platform. This way we can make sure our parser is reading your email templates correctly and you can automate your processes in confidence.

Email Parser is available in PlusThis for Keap and Infusionsoft. If you run into any questions or need us to look at specifically building a template for a particular email you want parsed, please email bryce@plusthis.com.