One of the best ways to improve your email deliverability is to keep your list pruned of inactive, disengaged contacts.
Trying to manage this manually requires a lot of organization and hard work.
To make it easier for you, we created a feature that tags contacts based on their engagement level, email status and more AUTOMATICALLY.
This feature can be used as a profiling tool, running on its own every month/week. Or you can use this feature to trigger your list pruning campaigns as needed.
If you haven't done any list cleaning in a while, check out how the tool works below to see how easy it is to get started.
Tag contacts based on how long a contact last engaged

Select a tag to be applied to contacts that haven't opened or clicked a link in your emails for 30/60/90 days.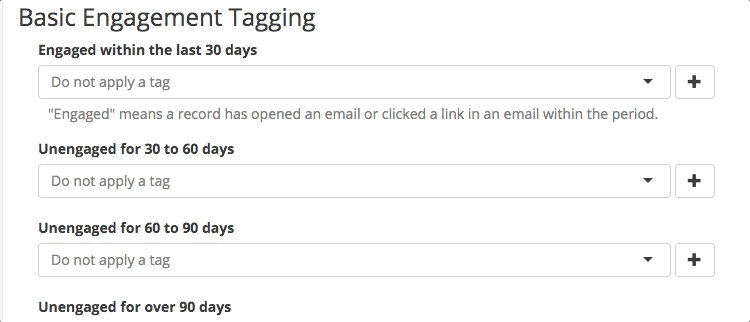 Store the number of days since they last engaged.
We'll not only tag contacts once they become less active, we'll store the number of days since their last activity in a custom field for you. Options here include storing when they last engaged, when was the last time they received an email, when was the contact created.

Tag Contacts by email status.
Infusionsoft has all this useful information on your contacts email statuses, but it's hard to find them by tag. We've made it simple to tag your contacts by their email status going forward.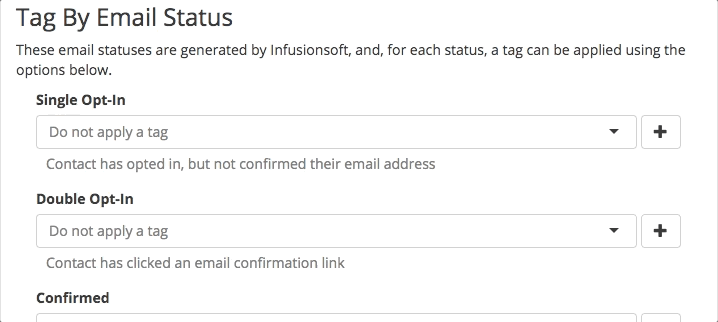 Have this process run automatically on a monthly or weekly schedule.
List cleaning is never a one and done activity. It requires regular maintenance and attention. So, we're adding the ability to schedule this feature to run on a weekly or monthly basis according to your needs.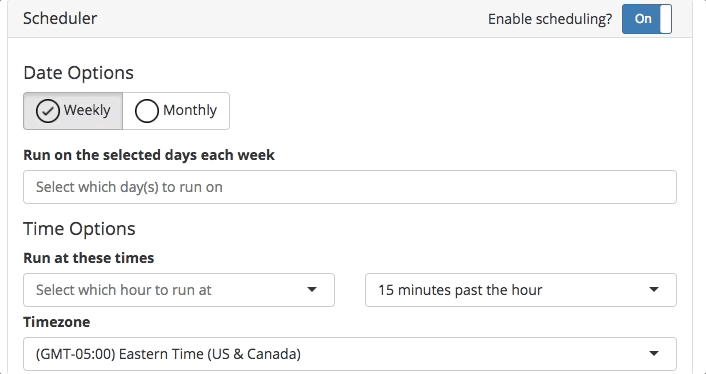 And that's it.
I'll be using this shortly for our own list cleaning. Share in the comments how you plan to use this feature.