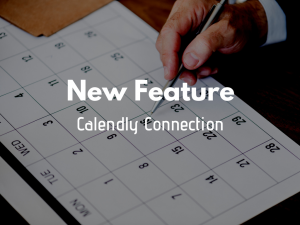 Here at PlusThis we are always editing our schedules to add meetings, demos, webinars, etc. We've tried and tested many different calendar apps, looking for the most organized and functional one for our business. Then we found Calendly.
Calendly is a calendar app that does what it promises – changes the way you schedule. It offers the flexibility to choose the meeting type from one-on-one, group, team-wide and others. It is customizable and integrates with your other apps such as Google, Outlook, Zapier, Slack, and can be added to your website.
PlusThis has created a new feature that will make using Calendly even more helpful. Our Calendly Connection will connect Calendly to your platform and make scheduling easier.
Calendly Connection is a calendar integration, available on all of our supported platforms, that will send registration information from Calendly to PlusThis. The information will either create a new contact or update an existing one in your platform.
Check out this demo to learn more about this integration and how it will optimize your scheduling.
We're excited for you to use this tool and see how simple scheduling can be! Feel free to share how Calendly Connection will change the way you schedule.