Slack took the workplace by storm not long ago, and now we all have the notification sound ingrained in our brains.
Wouldn't it be helpful if you were able to get your automation notifications through Slack, too? Well, now you can. PlusThis has integrated with Slack! There is now a PlusThis app available directly through Slack, and you're able to configure the messages you want to see when it comes to what your contacts are doing in a campaign.
The connection is simple, and extremely customizable – but let's run through how you'd set the tool up and begin getting notifications within Slack with the details you want to see.
Step 1: Connect with Slack
To begin, we'll need to add our Slack account to PlusThis. Simply add the integration by entering your credentials and allowing access. 
Step 2: Choose the Channel
The first part of configuration, is selecting which channel you'd like the notifications to be sent to. 
A key part to know about choosing the channel – all public channels are able to accept the notifications from PlusThis, but any private channel you'd like to share notifications to will have to have the PlusThis app a member of the channel before it can be chosen.
Step 3: Customize your message
In this section, we begin crafting the message that we want to see when it comes into Slack. For this example, we'll set up a notification to be sent to a channel for the sales team to notify them of a new lead to jump on. 
Start by choosing a Title for the notification, such as "New Lead" or "Incoming Lead", something along those lines. 
Then, we're able to create the message with either merge fields from our CRM, or it can be a simple message stating that a new lead is in. It's completely customizable.
The next section of customizing your message is determining what additional details you want included. The options are to include contact details and tool instances (the tool id and the name of the tool).
These are toggled off by default, but can be turned on and included in each notification. 
Once we save the tool, we can go into our campaign and place the URL directly into the webhook process to initiate the notification to be sent when a new lead comes in. 
Once it's triggered, the notification will be sent directly to the channel, appearing a bit like this. 
The possibilities are endless when it comes to the types of notifications that you can set up through the Slack Connection. Whether it be notifications for new leads, or notifications for when a contact replies to a text message, it can all be done through the new PlusThis integration with Slack.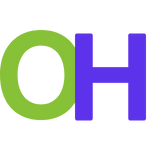 Every other Thursday, PlusThis hosts a LIVE Office Hours segment where we go through a different tools, use cases and campaigns.
Join us! Add the event to your calendar: