Black Friday is right around the corner! Have you thought about what you will be doing?
Nearly 155 million Americans shopped during Black Friday 2021. During 2021's holiday season, retail sales grew 14.1% over 2020 to $886.7 billion. So, if you're NOT planning on participating in some sort of Black Friday promotion, you may want to reconsider.
Good news is…we've made it easy to implement your Black Friday promotion by building a campaign that you can get access to from our Campaign Library.
Here is how the Black Friday campaign works: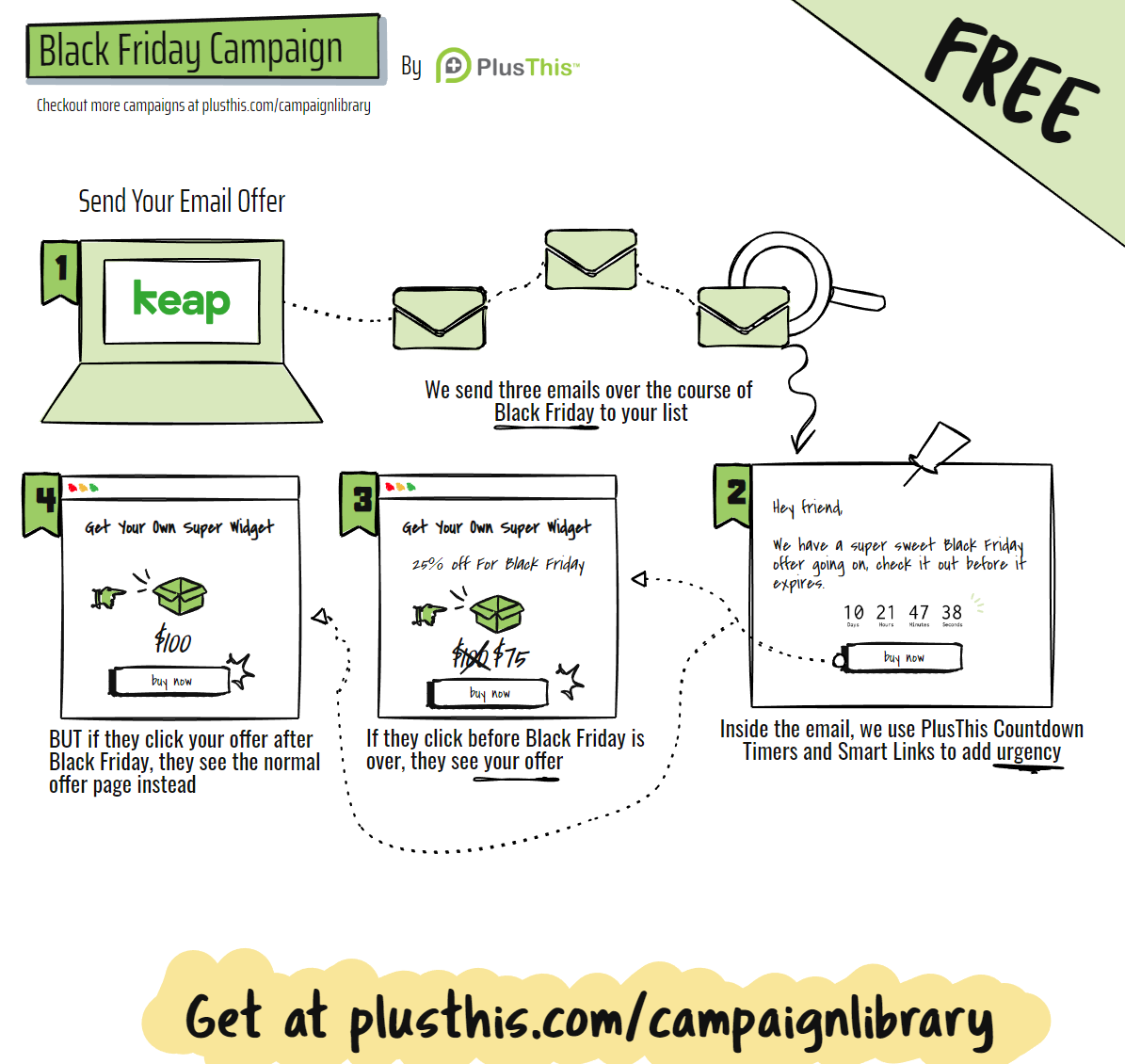 1. Decide On Your Promotion
Determine what your promotion will be, and how long you want to run it.
2. Set Up Sales Page/Countdown Timer
You will set up the Countdown Timer tool in PlusThis to create urgency. You will also set up the Smart Links tool to direct buyers to your offer page when the offer is live, and an expiration page once it's over.
3. Customize Your Emails
Customize your emails and the frequency to fit your offer. You can create a pre-Black Friday exclusive offer for just your list that will accompany the actual Black Friday and/or Cyber Monday promotion.
When we've used this exact same campaign, we've seen our Black Friday sales increase 40% or more most years.
We've done the heavy lifting for you, so what do you have to lose?
Here's a quick look at the campaign: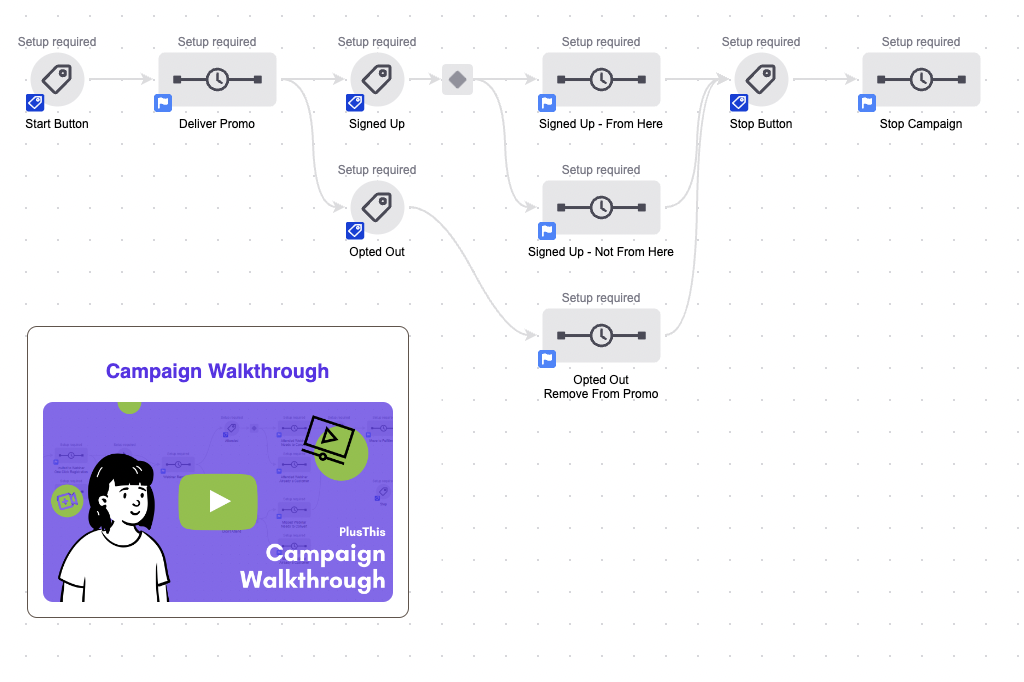 You can customize the Black Friday campaign based on your individual business promotions. You can also customize the promotional emails to be used in the way that makes the most sense in your business. Having countdown timers and smart links will automatically create a sense of urgency so your buyers are more likely to purchase.
How to get the campaign
Step 1: Visit our Campaign Library
Step 2: Select your CRM: Keap or ActiveCampaign
Step 3: Select the Black Friday Campaign