I had a workshop coming up that I needed to book people for, but the only tools I had for booking clients were one-on-one calendar tools like Calendly, Acuity, and ScheduleOnce.
Ideally, I just needed a simple tool that could make a booking page where clients could see my upcoming workshop dates and locations and pick a time for the slot they wanted.
Nothing out there was built for this situation.
So we built it.
Jade Olivia, one of our customers recently recorded a video walking through how she uses the tool in her business and how she sets up her slots.
If you're new to Slottable, here's a little more of the details.
Exploring Slottable's Features
Slottable is packed with incredible features that will blow your mind. One of the coolest things about it is that it works independently, so you don't need a bunch of other apps to get the job done. You can create events, set up slots, and control registrations all within Slottable. Oh, and you can even accept payments too, so you no longer have to worry about payment handling. Slottable even takes care of confirmation emails and event reminders, so you can focus on actually running your event.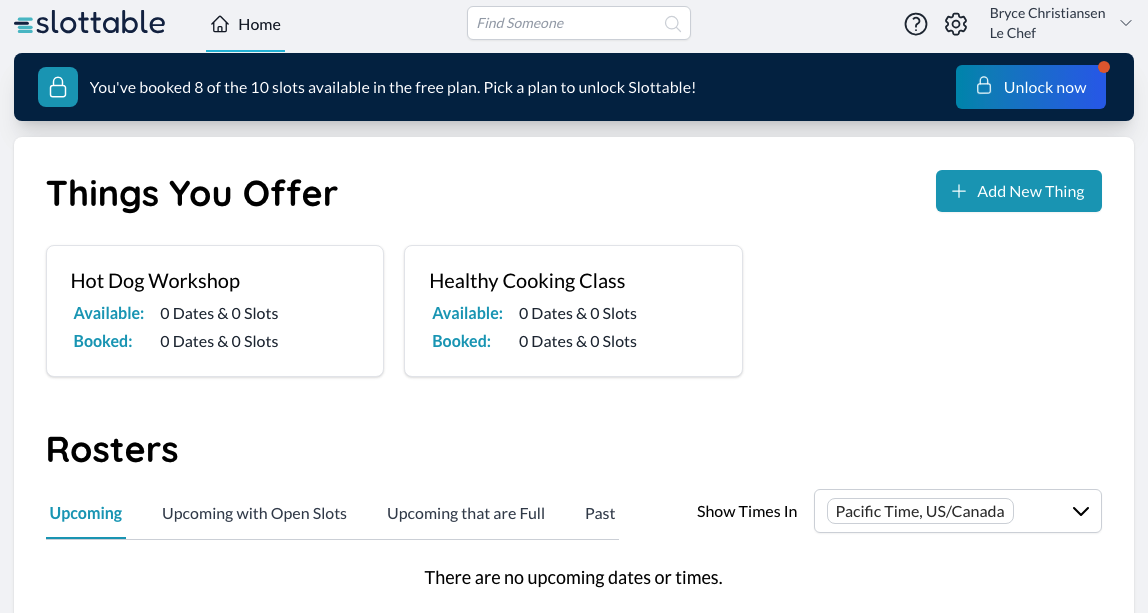 Getting Started with Slottable
When you first dive into Slottable, you'll be greeted by an interface that's super easy to navigate. The home screen gives you a quick overview of your upcoming events, booked slots, and overall activity. Adding new events and managing existing ones is a breeze. Plus, Slottable lets you customize the look of your event pages with your own branding. By adding your logos and choosing your colors, your events will have a professional and cohesive vibe.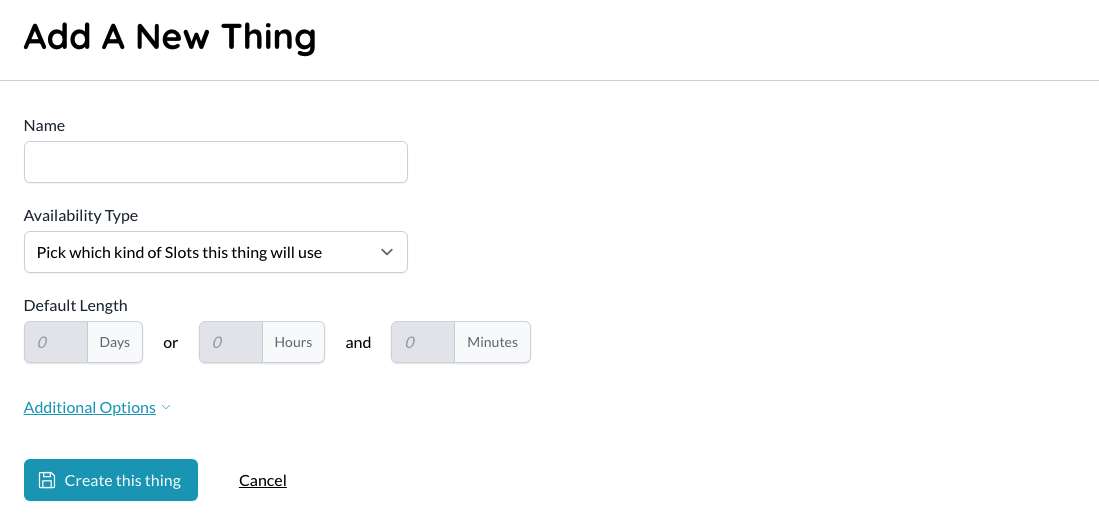 Creating Events and Slots
With Slottable, you're in full control of your event's schedule. Whether you're running workshops, webinars, or multi-day conferences, Slottable can handle it all. No more rigid calendar-based restrictions. You can set up time slots, add descriptions, set prices, and more. Slottable is all about flexibility, allowing you to tailor your events to fit your unique requirements.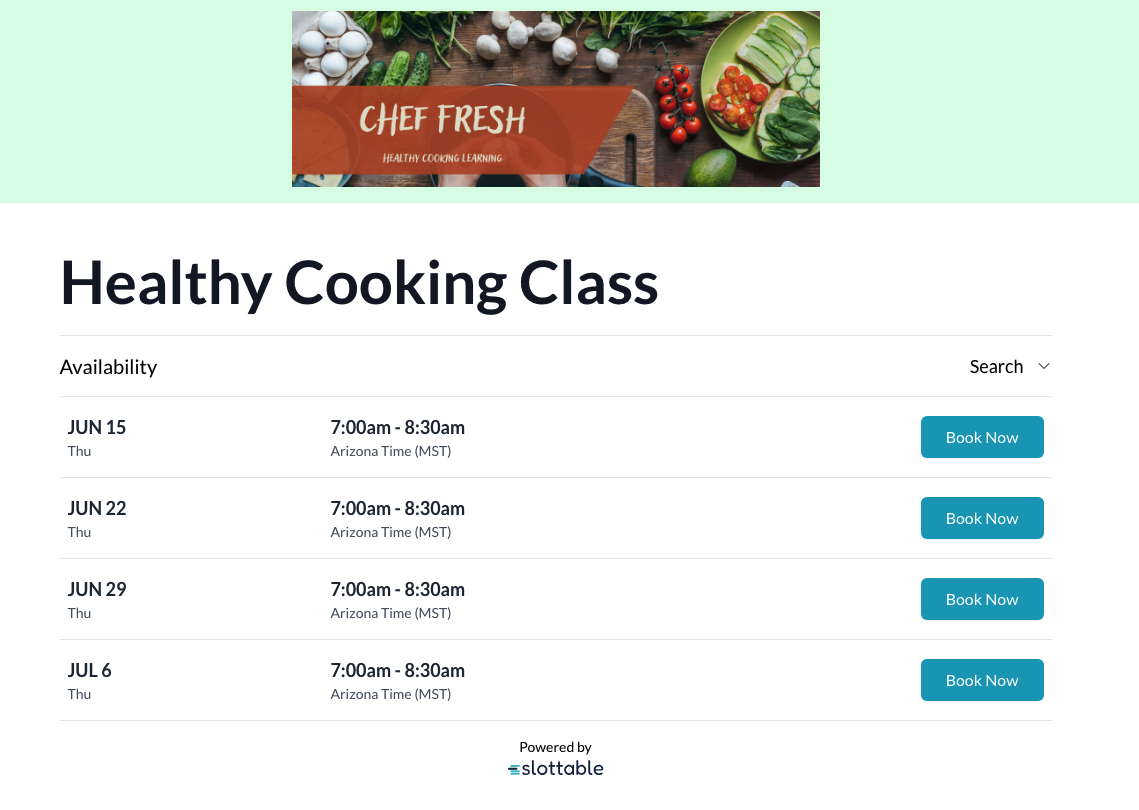 Booking Process and Customization
Now, let's talk about your attendees' experience. Slottable makes it super simple for them to book their slots. They can browse through available time slots, choose their preferred one, and fill out a registration form with their info. They can even make their payment directly through Slottable, keeping things streamlined.
Enhancing Event Management with Slottable
Slottable isn't just about scheduling and registrations; it goes the extra mile to supercharge your event management. By integrating with your CRM (Keap, ActiveCampaign or Go High Level), you can automate reminders and other follow-up actions. It will allow you to stay on top of things with notifications that keep you informed about bookings and changes. Slottable lets you set up alerts based on milestones, ensuring you're always in the loop and can manage your events like a pro.
Slottable is a game-changer. It's the ultimate event management sidekick that streamlines your scheduling, registration, and payment processes all in one place. Whether you're a workshop organizer, a small business owner, or have events to plan, Slottable saves you time and effort. Try it out for yourself and dive into Slottable to take your event management skills to new heights!