We're happy to announce a new feature that's now live inside the PlusThis library.
We've developed a new tool to help you create add to calendar links with Infusionsoft, Drip, ActiveCampaign, Ontraport and Hubspot.
What's great about this new tool is that it makes it easy to create add to calendar links that tie to dates inside your CRM. So not only can you create an add to calendar link in the traditional sense that ties to a fixed date, but now you can tie it to dates that are stored in your fields.
For example, maybe you have a mastermind call you do once a month. Or maybe you have a class you run every week.
Here's How it Works
Pick a date or field with a date to pull from.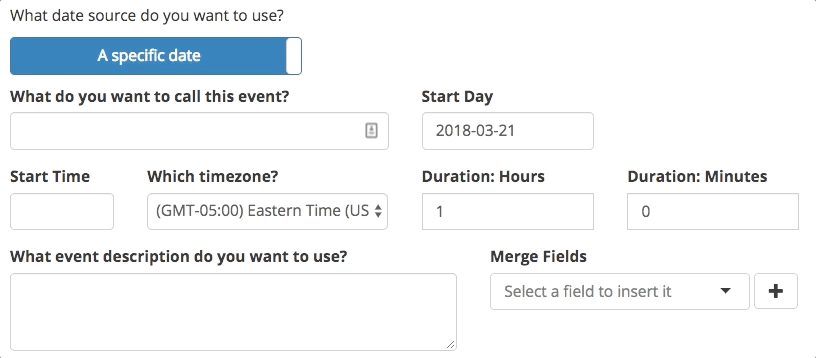 This makes it easy to run those one off events like a fundraiser, webinar or training using a fixed date. Or pull in the date from a field for your recurring events.
Fill in your details. Name of the event, start time, duration, and description.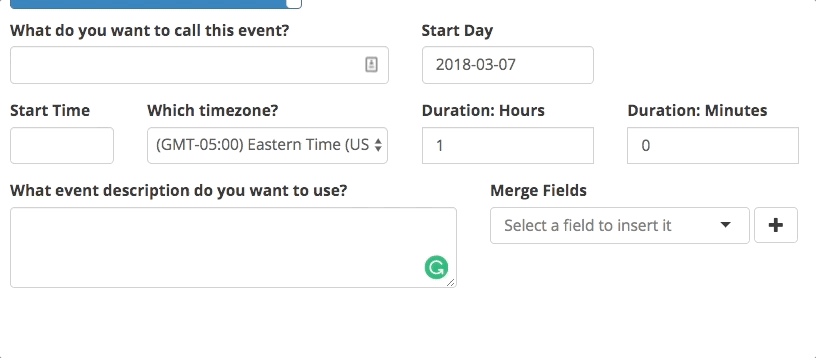 Bonus Tip: Use any merge fields from your CRM to personalize the description further.
Copy the appropriate calendar link and paste it in your email.

And that's it. You can watch a video demo of how to set one up in more detail below.
How to Create a Calendar Link Using Add to Calendar
One Last Thing!
SuccessCon is down to only 30 tickets before it's completely sold out. The line up is incredible and there will be no pitching or opt-ins from stage. It's pure value.
It's coming up quickly though. The event starts next week on Tuesday March 27th.
We'll be there sharing some of our own case studies and campaigns from top customers to help you all learn some ways to grow your business. We're personally excited to have an event that can take what was great about ICON and keep that tradition growing.
But most of all, we're excited to attend so we can meet and interact with customers like you.
See the incredible lineup of speakers and content here.
Hope to see you there.