After working with Keap inside two companies and helping thousands more as customers, I thought it would be good to share what it takes to be successful with the tool.
I know how to help Keap users grow with this CRM because I've done it in both companies. Here at PlusThis, we've currently grown completely bootstrapped from $0 MRR all the way to multiple-seven-figures.
The keys to building a successful company with Keap
Here's the thing. Getting Keap isn't the game-changer, it's what you do with it that matters. Your leads and customers don't care about getting emails from you, they care about getting personalized help to solve their problems quickly.
Likewise, you don't want business tools, you want to automate your business so you're getting consistent sales without trading dollars for hours.
So if you're looking to grow quickly and consistently with Keap, here's what I recommend every Keap user do.
1. Figure out a lead magnet for your business if you don't have one
Here are some examples that work well for small businesses.
A) Inspirational examples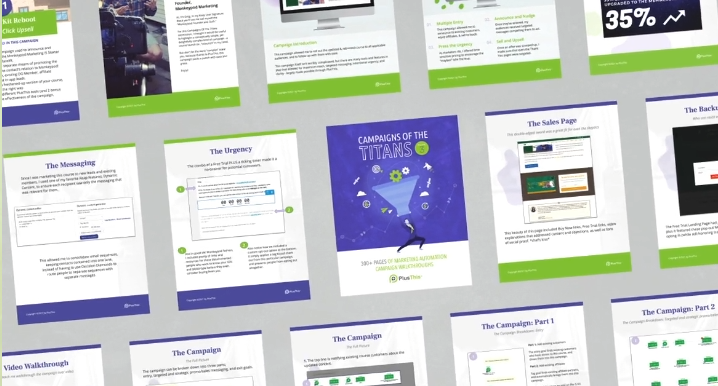 One of our timeless lead gen tools is something we create called Campaigns of the Titans. In it, we show a dozen or more marketing automation campaigns using Keap and PlusThis from experts like Digital Marketer, Frank Kern, Brad Martineau and more.
It attracts people in our niche who want to automate and make more money with Keap, by learning what's working for other users like them.
If you want to attract leads using inspirational examples, sit in your audience's shoes for a moment and think about what they need most for inspiration. If they're copywriters, maybe a Headline Cheat Sheet could help them. If they're photographers, maybe they'd like your favorite Lightroom templates to inspire theirs.
Show that you have good taste in helping them be successful in what they want to achieve and they'll become customers and fans for life.
B) Unblank how to get started with the problem you solve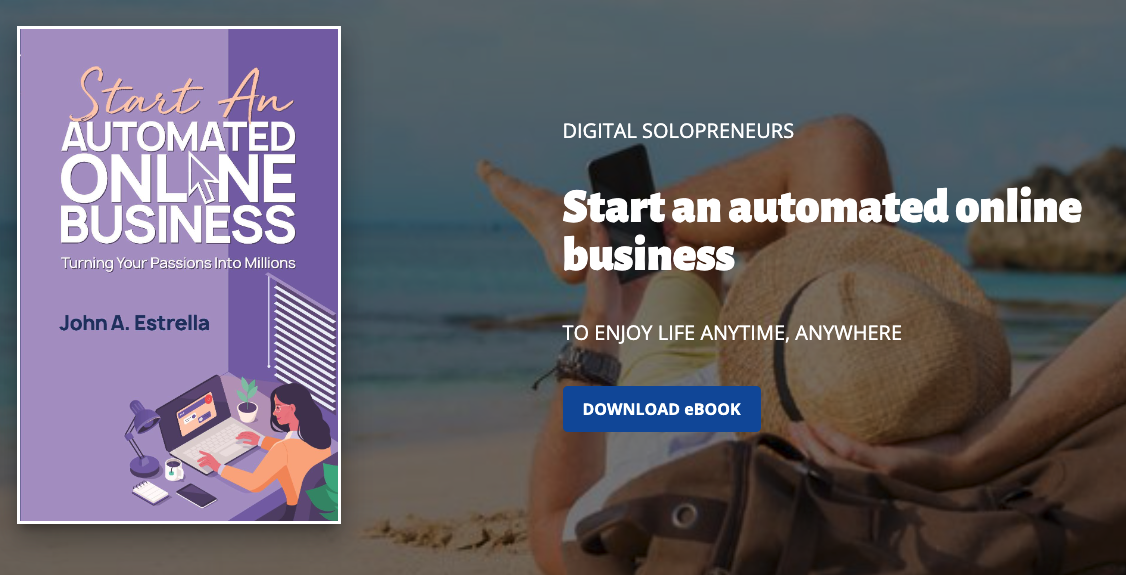 The typical path to becoming a customer usually looks something like this.
Idea -> Research -> Start -> Invest (Time/Money)
When someone comes to your site, they're likely in the research stage. They're figuring out what it will take to solve their problem. And after they're done researching, they are going to leave either learning it's easy enough for them to solve themselves (time) or they'll need help (money).
Making a lead magnet on the getting started step is so fruitful because whichever way they go, you get to have an impact on their decision. For example, if they read your guide and are able to solve their problem without any extra help, that was HIGHLY VALUABLE. Chances are they will run into more advanced problems and remember you were the one that helped them solve the problem initially.

If they go through your guide and realize it's too hard to do on their own, you've just become their guide and they're going to need you for the next steps.
C) Case Studies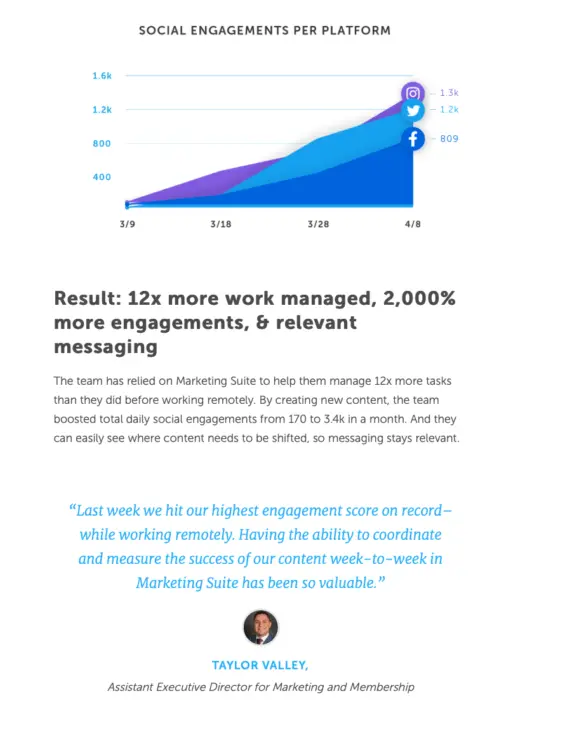 If you work in an industry where many of your clients have already been burned by others who failed to get results, case studies might be a great way to capture some leads.
This graph from one of CoShedule's case studies immediately captures your attention and gives you hope that you could have similar results working with them.
D) Before and Afters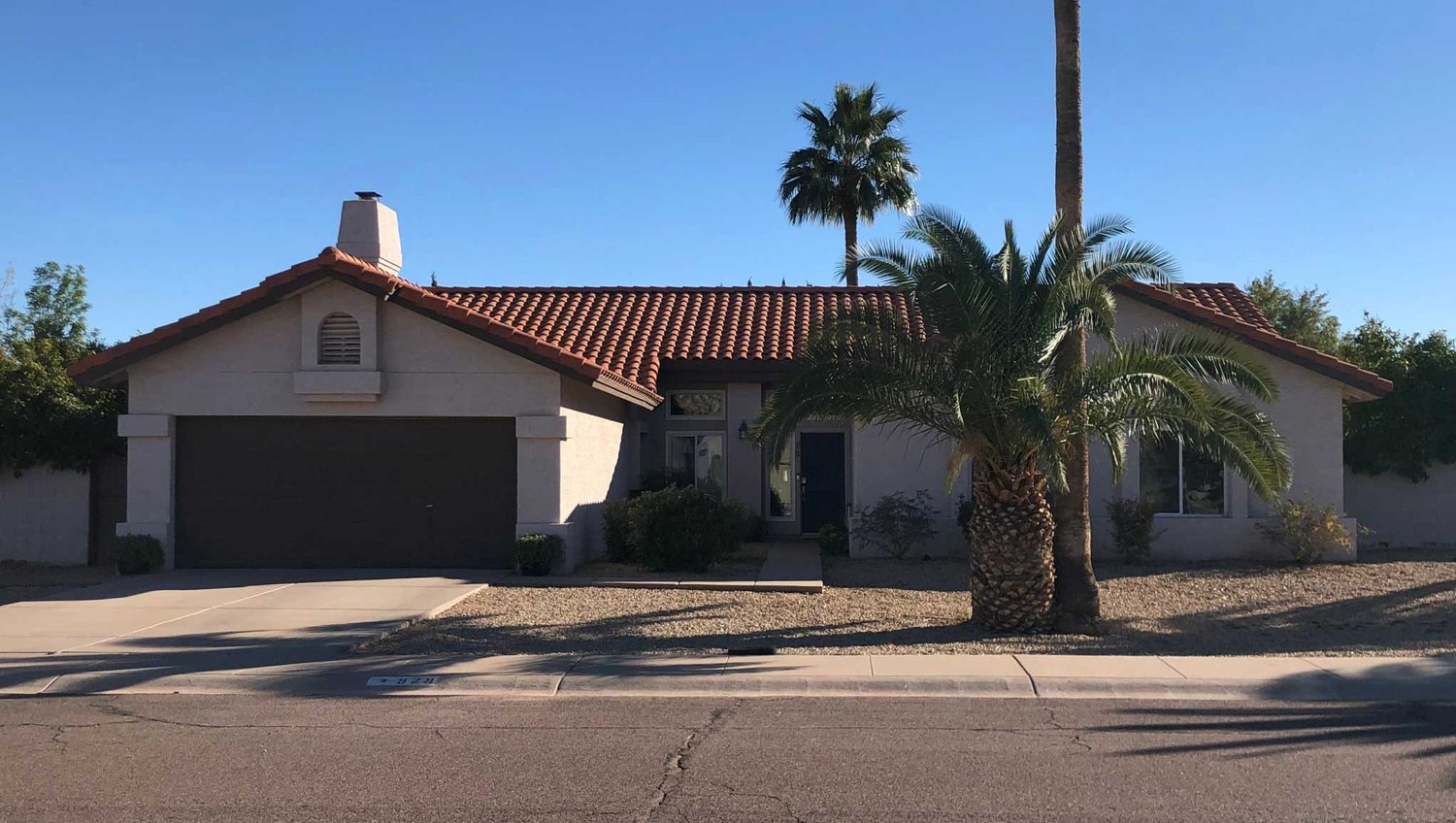 If you provide a service or product that generates a visible result, before and afters can be a great lead magnet inspiration.
One company that's mastered this art more than most is Yardzen. Here's why they do it better.
Yardzen does landscaping design online. When you go to their site they capture your location, budget, and other information. Now when you're on their list, you start seeing before and after photos of similar homes in your city, budget range, and more.
They are accelerating that time from researching to making a decision to start.
E) Create a Lead Quiz Funnel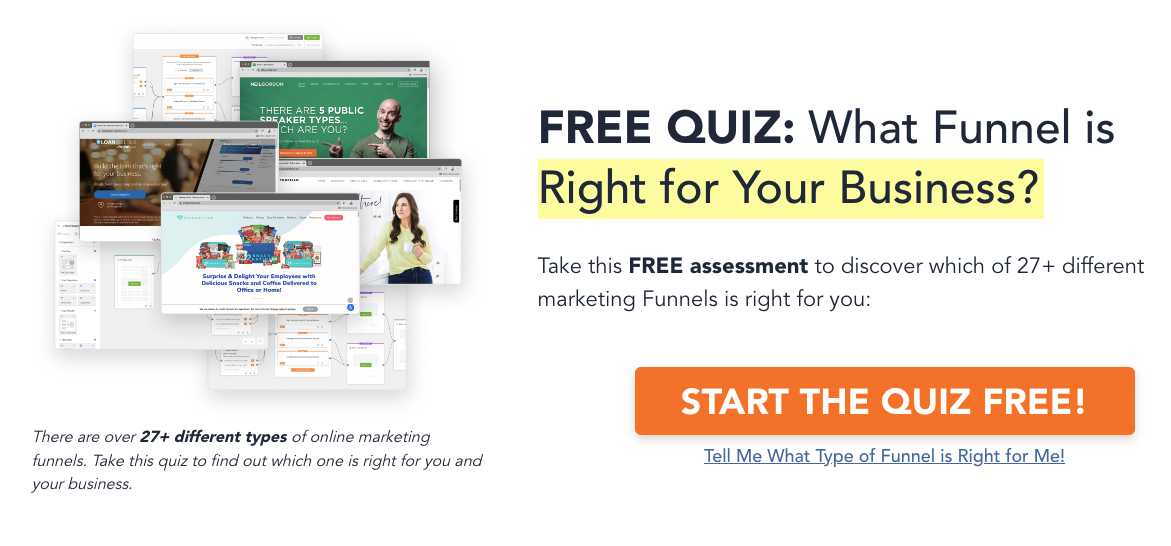 If you offer a more complicated service where what someone should do to start with you depends, a quiz funnel might help.
Ryan Lavesque, a customer of ours, is the industry expert on this, so if you want to see an example of these, I recommend checking out AskMethod.
F) If you need help creating a lead magnet…
Keap will get your lead magnet delivered to the inbox of your leads, but you'll still need to create the lead magnet and market it so your ideal customers can find it.
PlusThis can help do the heavy lifting for a number of lead magnets. Our Typeform and SurveyMonkey connections make creating a lead quiz simple. Our contact locator can help find where your customers are coming from so you can send them more personalized follow-ups. And our Calendly and Acuity integrations are great for booking consultations and demos.
You can start a free trial or schedule a call if you'd like some one-on-one help.
2. Get your leads a quick win for a low investment of time or money
So you have a lead magnet that's starting to keep your pipeline of prospects filled, how do you convert them to customers?
Going straight to your product or service after someone downloads a PDF may be a little too eager and premature for their timing. So a lot of businesses have a low investment offer to start weeding out who's qualified and ready vs who's just looking around.
And importantly, this doesn't always mean it needs to require a purchase. It could also just as effectively require a commitment of their time like scheduling a call, watching a video, or doing a demo.
Here are the low investment offers that we've seen work best for small businesses.
A) Consultation Call
B) Demo
C) Paid Guide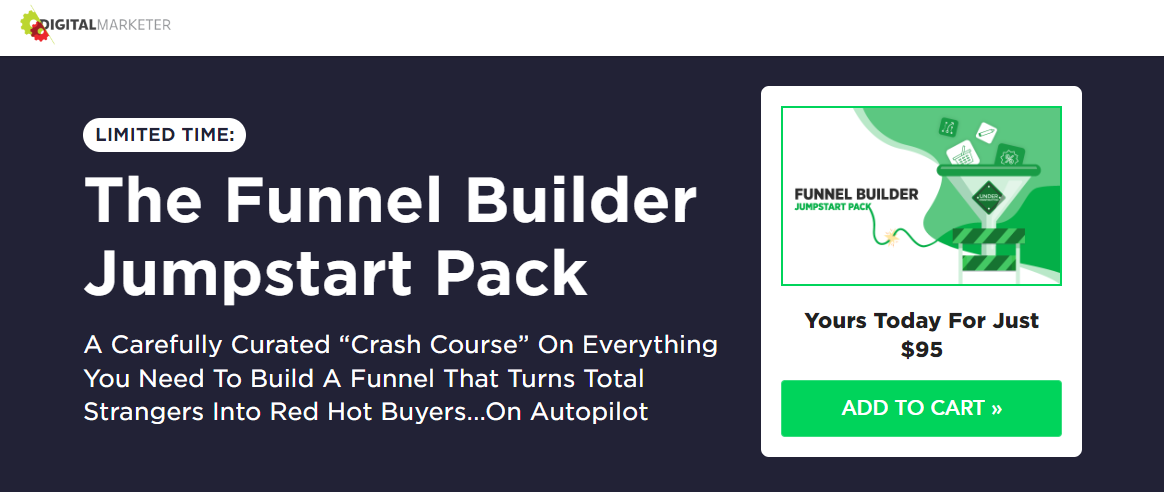 Another model that works well for small businesses is a low-cost training or guide.
Digital Marketer offers hundreds of templates you can buy that range from $7 to $95. These give their prospects a taste of the training and resources you can get from their full courses and memberships.
This works exceptionally well if you offer a high ticket program. Instead of asking people for $1,000's after just meeting you, a low ticket offer weeds out looky-loos with a low dollar commitment, and delivers a massive amount of value so your leads know your high ticket offer will be that much more valuable.
D) Webinar
E) Course or Challenges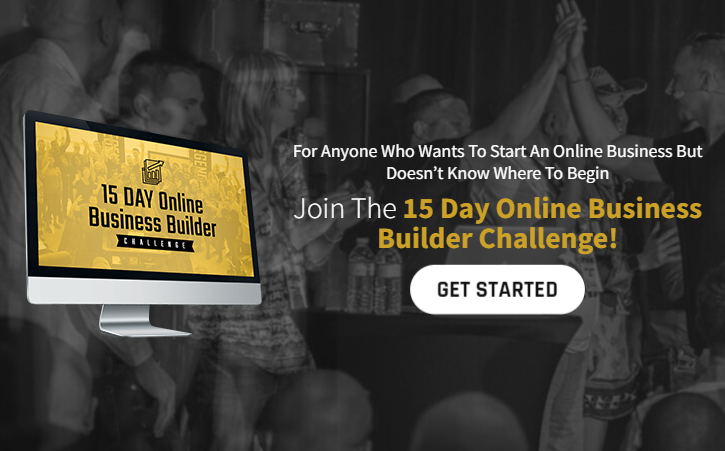 Another example of a low investment offer I liked was David Sharpe's Legendary Marketer Challenge. It's a 15-day challenge that teaches non-marketers how to get started in digital marketing for $7. Over the next fifteen days, people will absorb his trainings and be offered additional memberships (monthly fee of $30) and advanced courses ($1,000+).
David gets thousands of people buying his $7 offer, and many trickle into monthly subscribers or bigger ticket clients.
3. Add urgency and HYPER personalization to increase your offer conversions
Have you ever tested how many people actually open the lead magnet you offered them?
For most small businesses, the standard is around 50%.
Some of the best ways to consistently speed up conversion rates are to add GENUINE urgency to your offers.
Here are some of the ways that work best for Keap users.
A) Date Calculators For Evergreen Expiration
B) Countdown Timers
C) Smart Links
Cool, so I've started creating urgency by adding dynamic dates and countdown timers, but how do I make it so my offer changes if someone clicks my link after the offer has expired?
That's where Smart Links come in.
Smart Links allow you to create links that go to different pages based on tags, the time when it was clicked, or the fields they have on their Keap contact record.
So in this example, you can see that we send people to the offer if they have a tag saying they are still eligible. If not, they go to our regular offer page.
This is how you make your expirations GENUINE, training your leads to take action quickly.
D) Video Triggers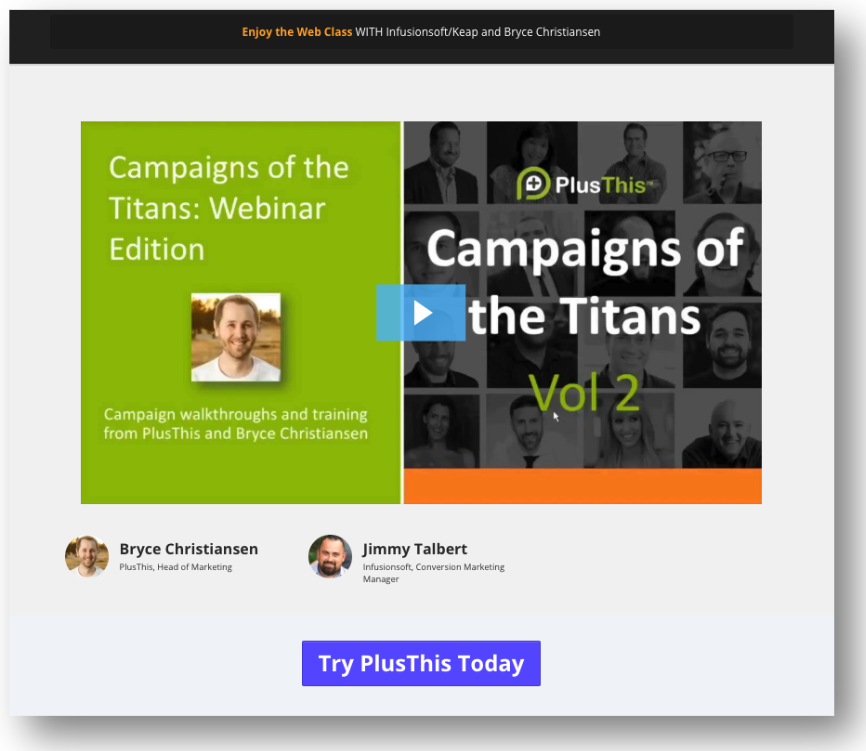 Video Triggers are another secret weapon we use for evergreen offers to get people to buy.
We love repurposing content. For Campaigns of the Titans, we recorded a webinar with Keap. We then took the recording and offered it as on-demand training for new leads.
When they watch the training, we track how long each lead is watching it.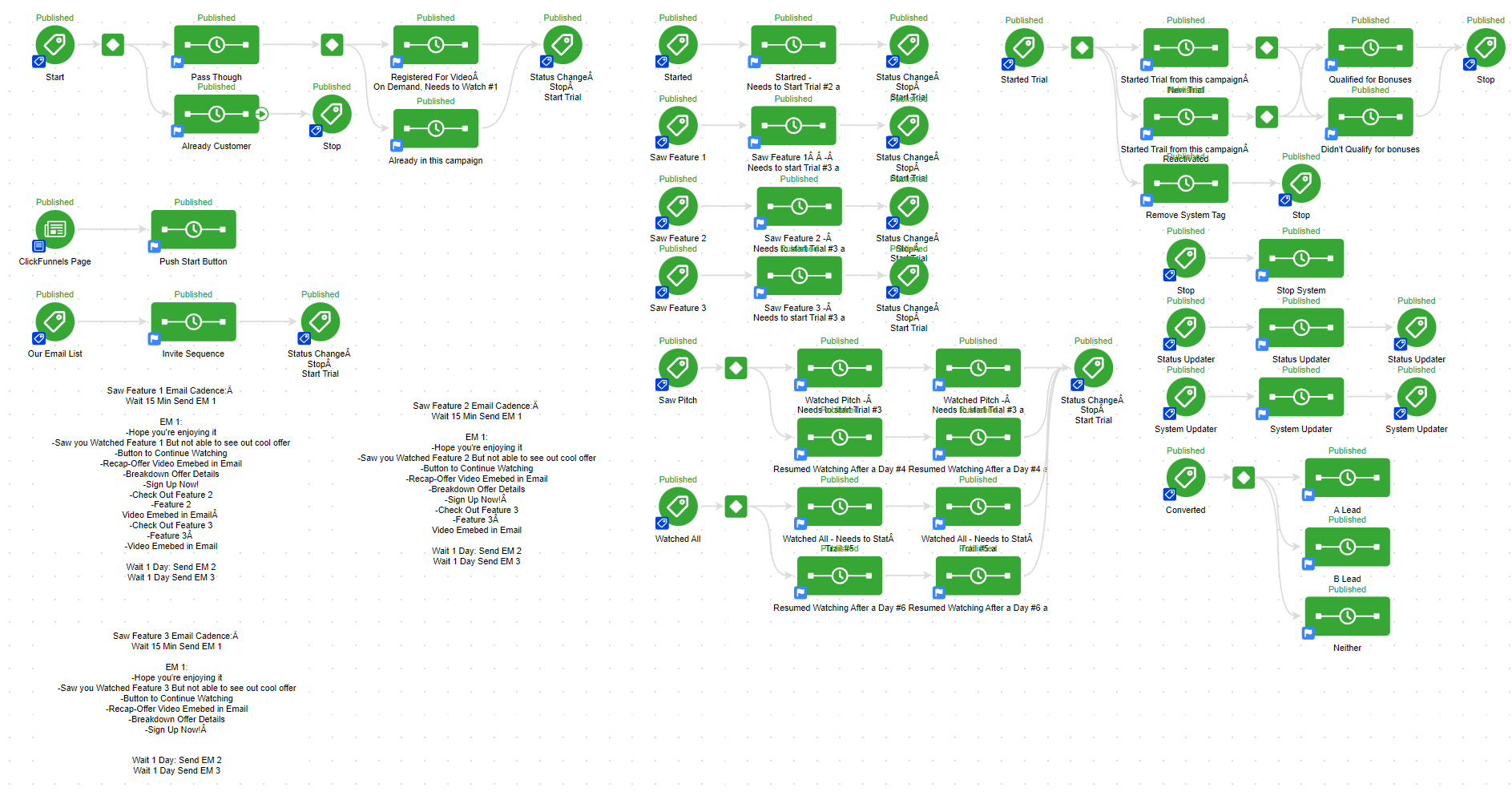 Based on if they watch through tip 1, tip 2, tip 3, the offer, and so on, we will send personalized follow-up for the next step.
It's one of our best-performing campaigns and it's 100% because we personalize each and every person's journey to becoming a customer of ours.
E) Automated SMS Sequences
SMS is a great way to supplement your email marketing.
Get creative and think of how you could implement SMS into your customer journey.
One of our customers used our SMS Sequences to create a custom curbside pickup system for his catering business. He was floored by the results. Here's what he posted.
"As of this morning, topped out at 460 orders with a goal of 250. Have had to cut off more orders as this is all we can do! Amazing success. Now we just have to make it and deal with over 200 customers showing up on Saturday to pick their orders up….A GREAT result!" – Stephen Marsh
4. Retarget your website visitors and leads to this funnel
Not everyone who comes to your site will be ready to buy NOW.
So how do you stay on top of your leads once they leave?
This is where retargeting is key.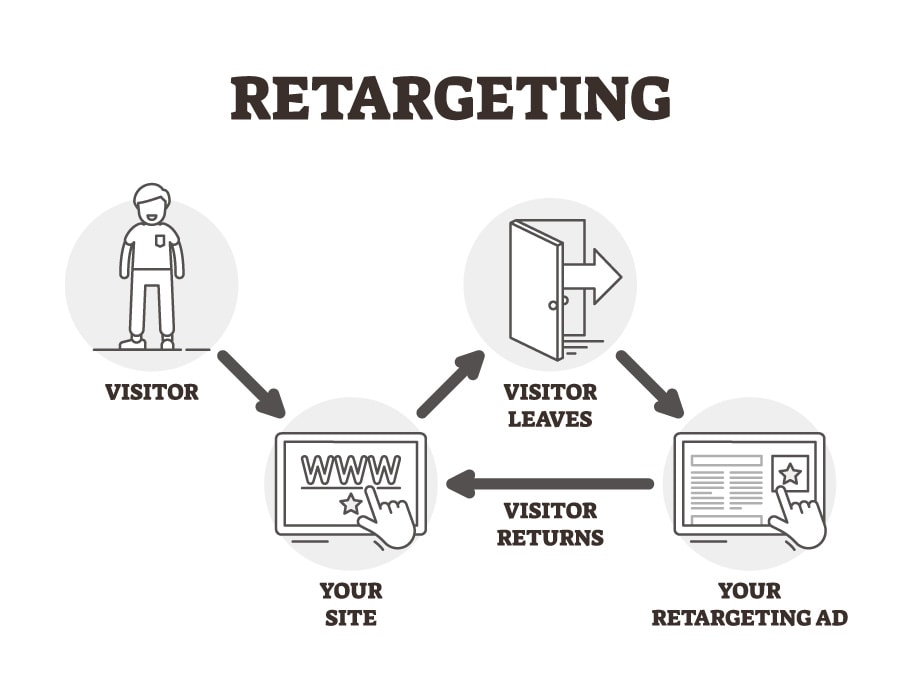 Our highest ROI ads are all from retargeting and it makes sense. These are all people who have warmed up a bit through the content we share to help them.
Google, Facebook, and Instagram all have great platforms for retargeting your leads and customers.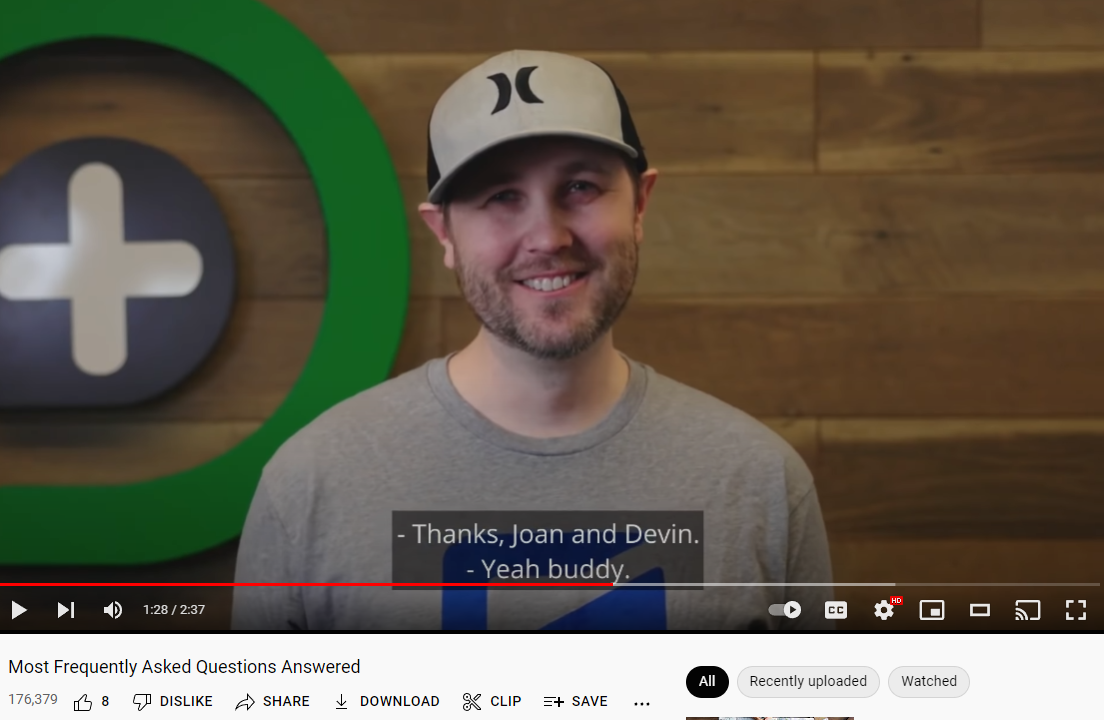 One of the best-performing retargeting campaigns is a simple FAQ video we retarget on Facebook, Instagram, and Facebook when someone becomes a lead but hasn't started a free trial yet.
We use our Facebook Audience Triggers to automatically take our leads and retarget them on Facebook and Instagram.
Retargeting is the must-have finishing piece for any Keap user. And the tools to do it are not complicated.
Putting this all in context
If I had to start over today, these would be the steps I would take regardless of the business I worked for.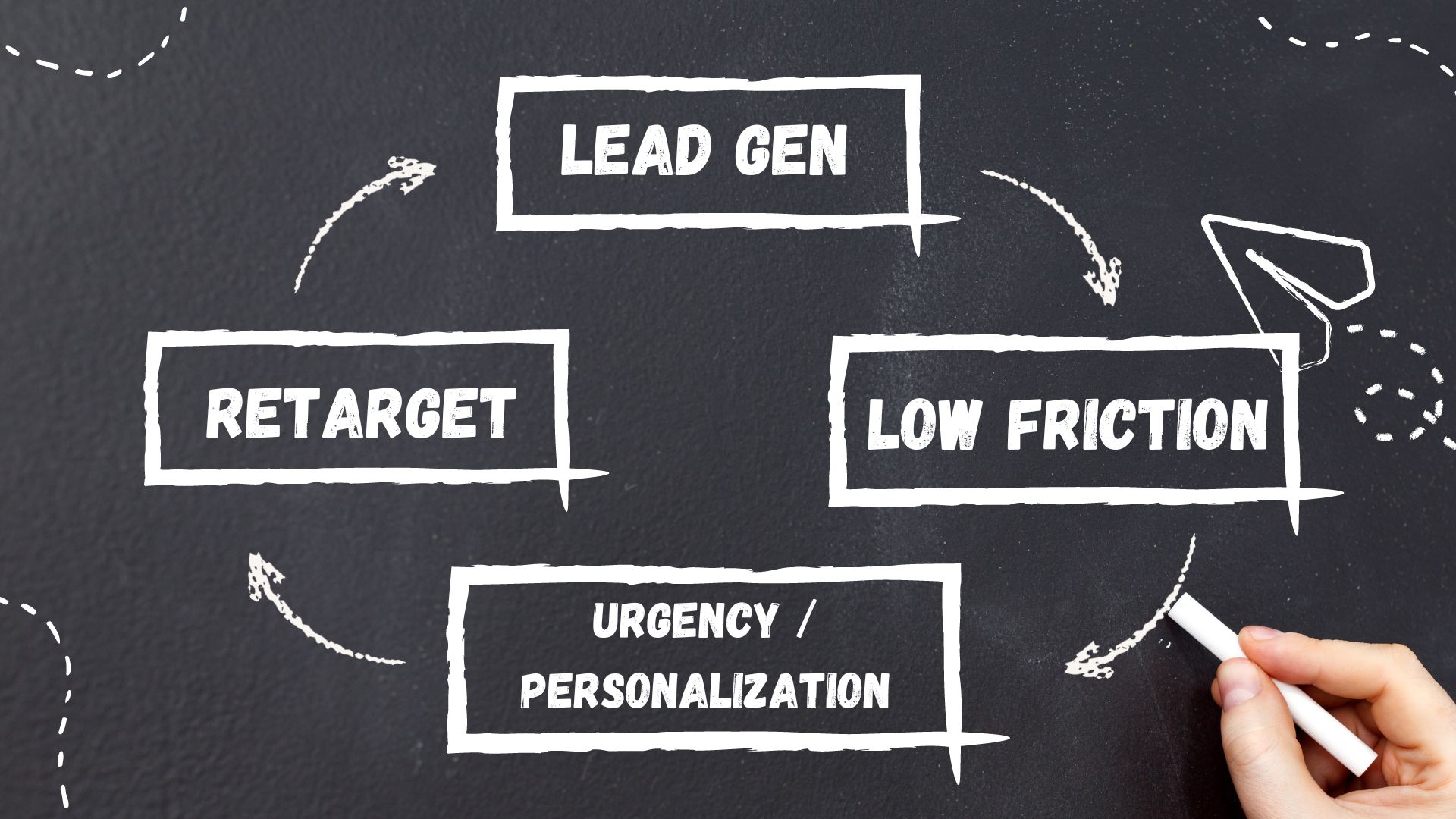 Chances are you have many of these pieces already in place.
In a business where we do many of these pieces currently, we always are working on creating additional funnels practicing this strategy.
For example, We have a PDF lead magnet, that goes to a demo, that offers free campaigns as an incentive for starting a trial, and puts them into retargeting showing testimonials, faqs, and other content to stay in mind.
In another campaign, we drive people to a video training, that drives to a demo, that gives a limited-time discount if someone takes the free trial, then puts them into our retargeting as well.
The more contingency campaigns like this you have going, the more consistent your sales become. If one funnel grows stale, you can have multiple others still keeping you strong.
Next steps if you need help
Below you can find my calendar if you would like to pick my brain on any of this and get a one-on-one demo of PlusThis!