Everyone knows how influential Zoom was last year, and likely will be this year.
Knowing that, we've been hard at work making sure our Zoom tools match up to your needs and are capable of what you want to do.
We're excited to announce some major updates to our Zoom tools to improve tool run stability and enabling you to use one tool for all occurrences of recurring webinars or meetings.
Here's What's New
Before, if you required more field requirements when registering people for webinars or meetings you were unable to add them to our Zoom tools.
Now, we fully generate the field map. So if you ask for a phone number, in addition to a first/last name, you can add this into the tool to combine fields.

2. Registration Web-hook
When this is enabled, if someone registers for a meeting/webinar through Zoom instead of your HTTP Post, Zoom will send us a web-hook that we'll catch and run the tool that way.
While it will skip registering them for the meeting since they're already registered, it will create/update a contact in your CRM with all the registration related information. This way, you can still use your follow up with people who register for meetings or webinars outside of PlusThis and your CRM.
To support this we've added "Dynamic Tagging". Which is a toggle setting that is on default, that if enabled allows you to apply customized tags. Now, you're able to still have different attendance tags for each occurrence, both in and outside of PlusThis.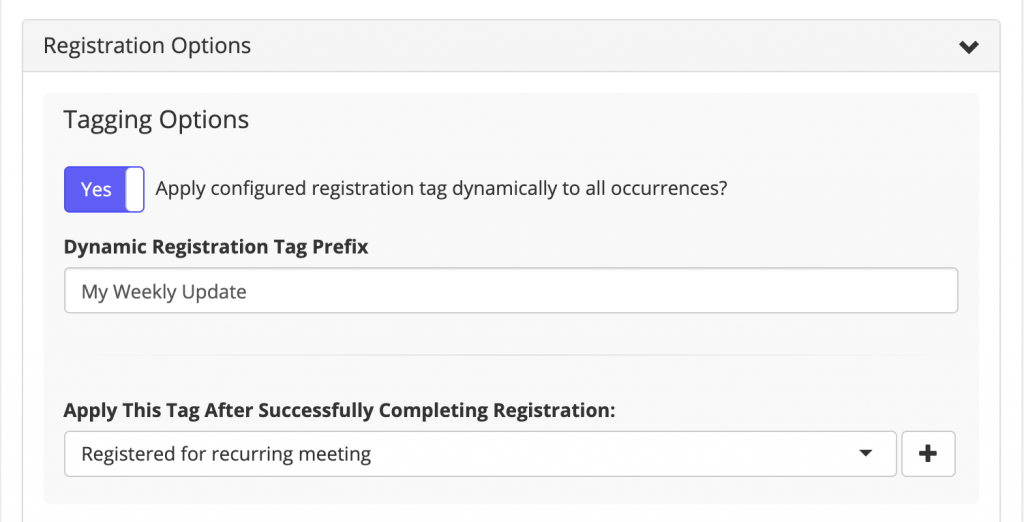 3. Attendee Pull Web-hooks
No more forcing users to start and end their meetings/webinars on a schedule. Now, Zoom tells us when a meeting/webinar ends and we will pull attendees when appropriate.
4. Recurring Meetings/Webinars
Now that attendee pulls are triggered based off web-hooks, instead of setting up a tool for each meeting/webinar, we've enabled you to set up one tool per recurring meeting/webinar.
Dynamic tagging comes into play again here. If enabled, this allows you to apply customized tags. Now, you're able to still have different attendance tags for each occurrence while only having to deal with configuring one tool.
So, when this is enabled for a recurring meeting, you provide a prefix for the tag, such as the name of your meeting. Then, PlusThis will create a new tag as part of the new attendee pull using that prefix and the start time of the meeting.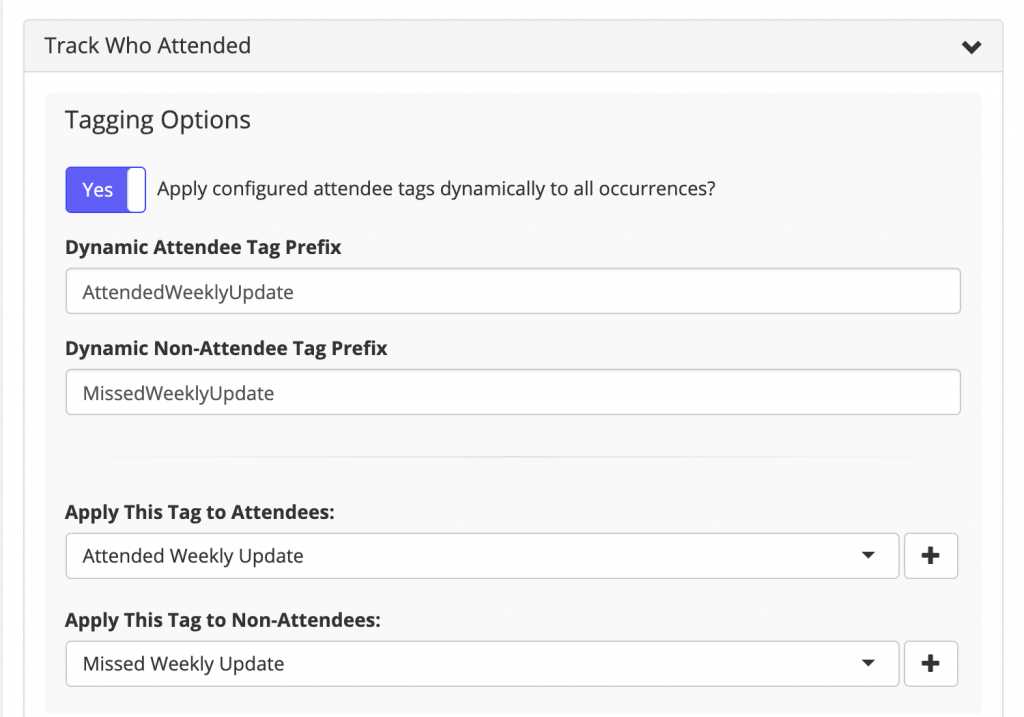 I know, a lot of updates! I go more in depth about these changes in the demo video below. Check it out.
See the updates in action