Lead gen, lead gen, lead gen.
If you're going to grow a business you need to crank up your leads, right?
But what good are leads, if half of them aren't even real qualified people?
I don't know about you, but when I have a new lead come in I like to have a notification show me contact information so I can get a good idea of how many leads are coming in and who they are.
And sometimes, after I see the same-looking email pattern come in; johnny23@gmail.com, katy98@yahoo.com, marysmith299@gmail.com, I start to wonder if something's a little…off.
I could just let them sit in my Keap or ActiveCampaign CRM, but it's going to cause me bigger problems down the road. If I keep emailing potential bots, my email deliverability will start eroding. Or even worse, I'm going to keep spending money on ads that are getting leads, but no actual customers.
Do you know how many of your leads are high-risk, deliverable, or typos?
Here's what I've been doing and hopefully it helps you out as well. At the end of this post, I'll give you instructions on how to get the campaign and PlusThis tools running in your own Keap/ActiveCampaign app in minutes.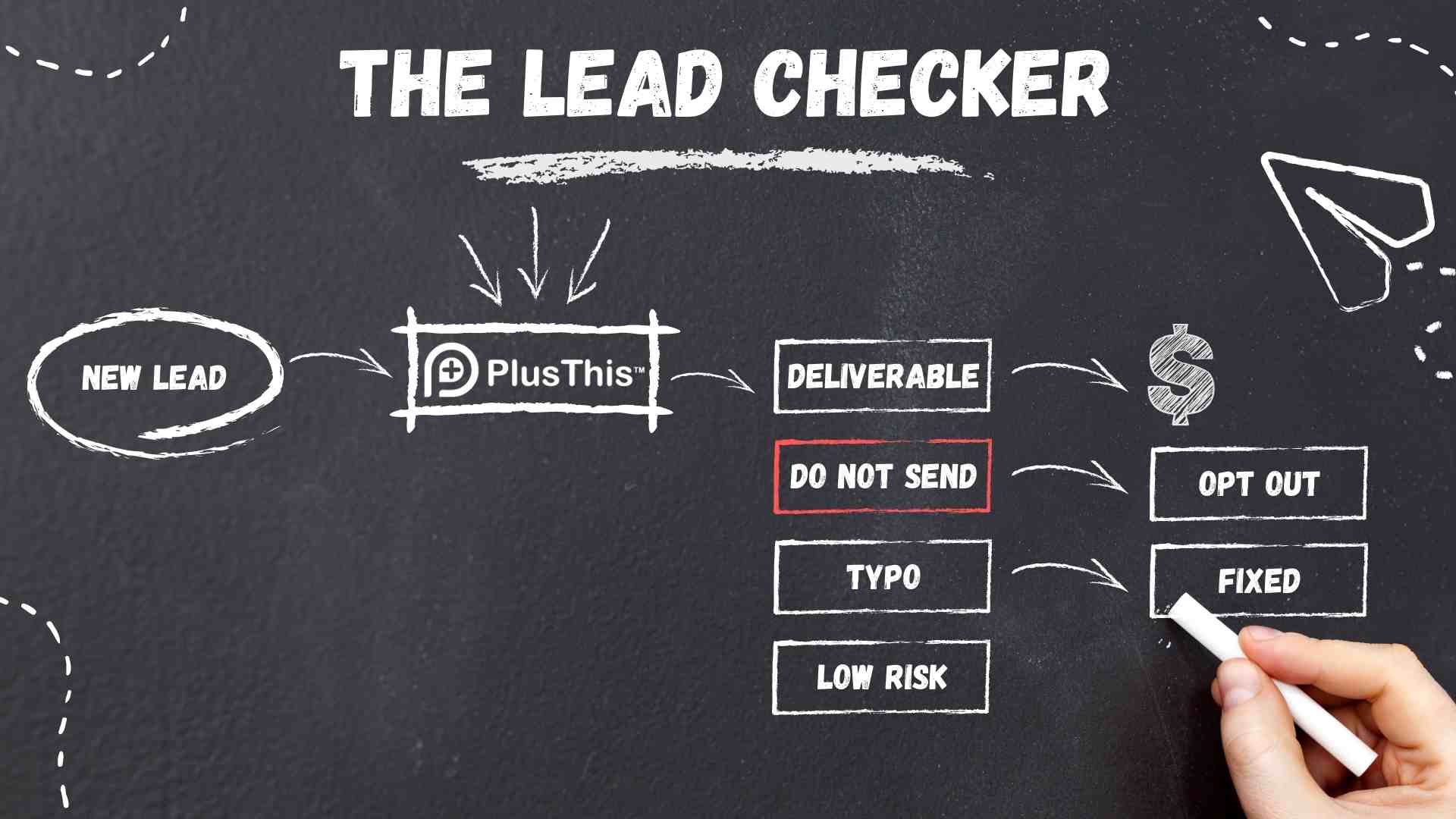 The new Email Validator tool inside PlusThis was the first place I started for solving this problem.
This would automatically check every new lead and automate any clean up tasks I wanted to have done based on their level of risk, typos, deliverability, and more.
How to Get Email Validation Implemented in Three Easy Steps
First, request the template and schedule a demo with us, so we can get everything we need to get this into your Keap or ActiveCampaign app ASAP.
Second, once we have the campaign live in your CRM, you'll need to set up an Email Validator tool in PlusThis.
You can do this on your own (following the video and steps included in the campaign), or you're welcome to have us help you with it on a free implementation call (schedule link here).
Third, start adding people to the campaign. You can run your list through it to get it up to date. Then have a tag in your existing campaigns add people here as well to clean up any new contacts that come through.
Again, we're happy to walk you through the process on a call if any of this is interesting, but feels too overwhelming for you.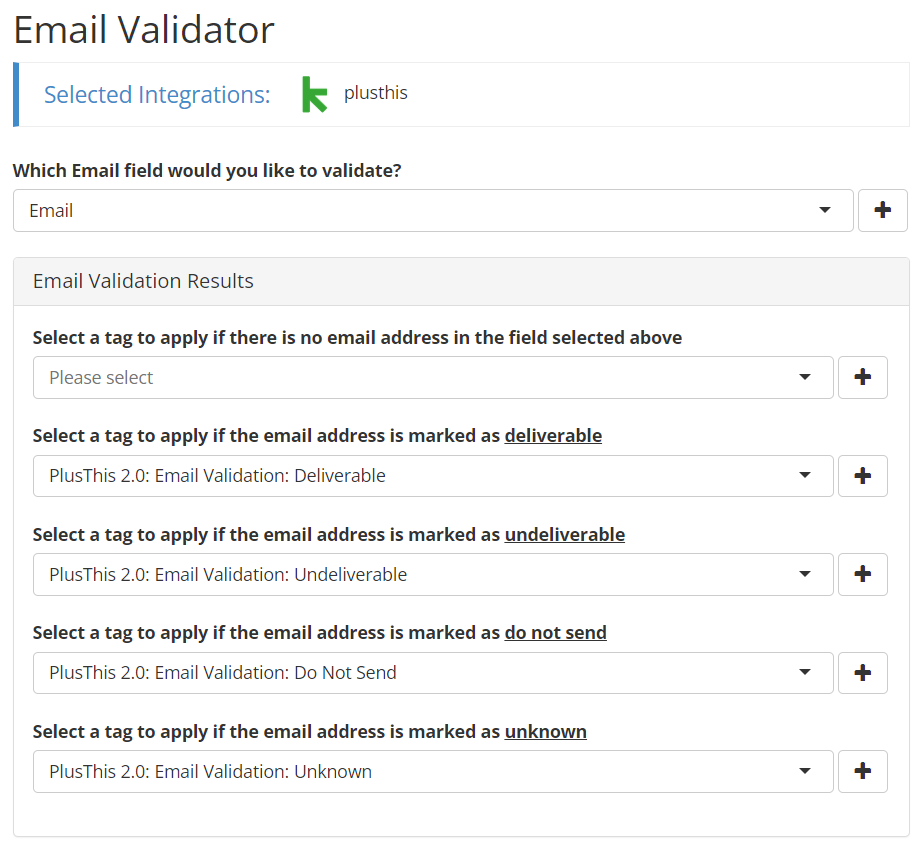 Here's an example of how I set up the tool for our own use.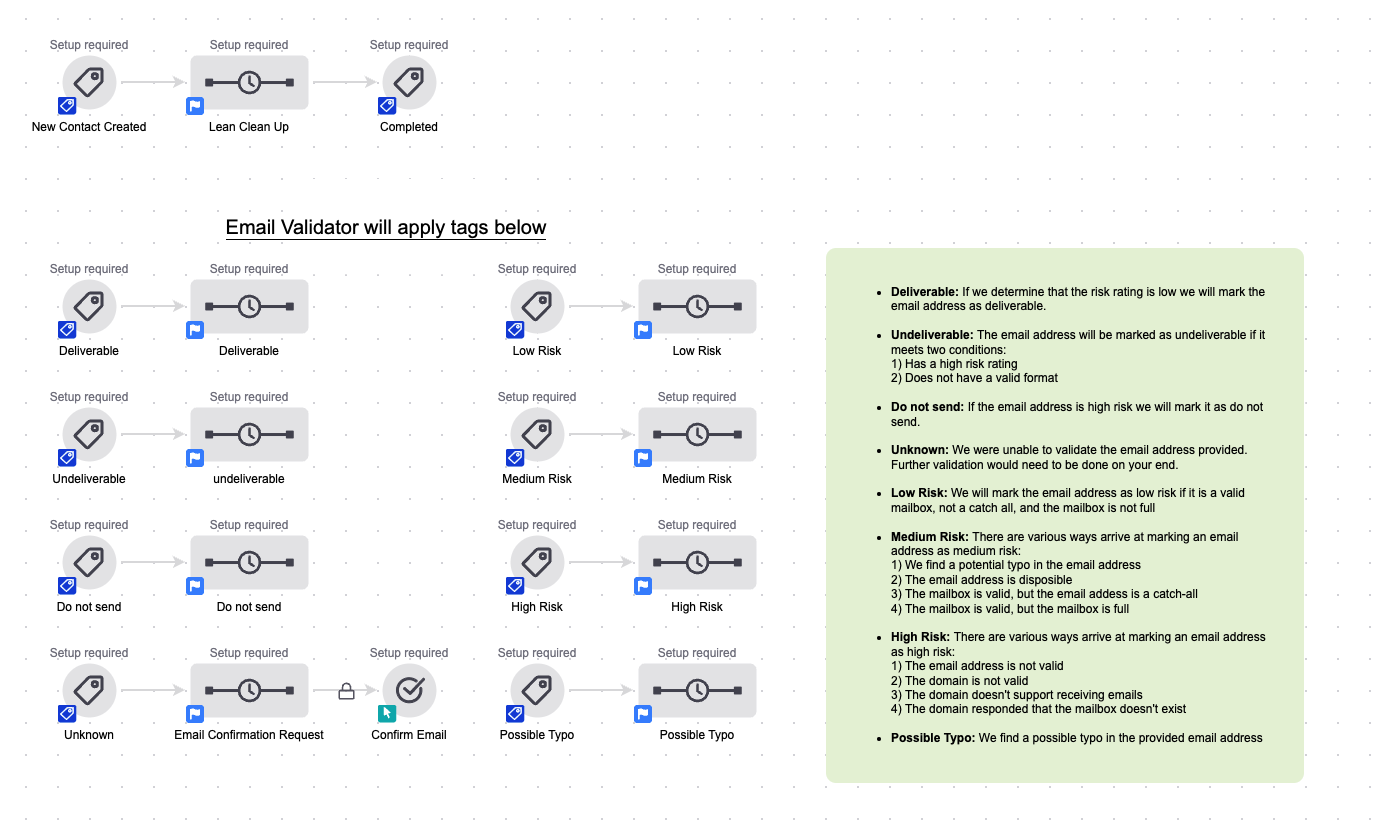 And here's a quick look at the campaign we'll send you.
Every day you leave bad leads in your list, you're creating a ticking time bomb for deliverability and lead gen ROI
Bad contacts cost you money in many ways. Keap and ActiveCampaign's value metric is the number of contacts you have.
You pay based on how many leads you have in your database, they don't care if they're good or bad.
Facebook, Google, LinkedIn, all of these ad platforms can be optimized for generating leads. If you're getting a bunch of bad leads, but you don't know they're bad, then you could be wasting thousands in ad spend every month.
And, if you email bad contacts that are spam traps, bouncing, fake, or even just unengaged, you could be putting your account with Keap or ActiveCampaign at risk. They might even send you an email like the one below.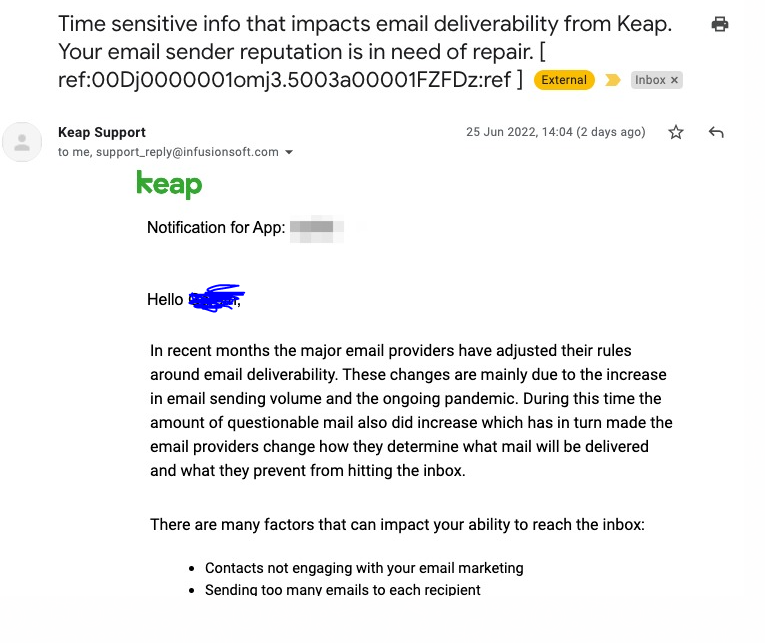 Automating new lead clean-up takes just a few minutes with PlusThis.
Our customers are the busiest entrepreneurs and marketers in the world. We know you!
So we respect your time by creating the campaign for you. Giving you the tools to automate. And even having an option for us to work hand in hand with you on a free implementation call.
In addition, this is just ONE of 70 PLUS tools included with your PlusThis account. So, it's likely you'll solve this problem in minutes and then be asking, "what else can PlusThis do?"
If you're curious I'm always happy to demo the tools with you here.
---
Get the "Lead Checker" Campaign Now!
You can get this campaign and view all our other campaigns by clicking the button below.
---