Update: While we've gotten some great feedback on the tool, unfortunately, it has been canceled indefinitely due to Keap rules that prevent us from successfully providing the tool.
---
Marketing CRMs like Keap are miracle makers. It's a wonder that we can send our message to so many people, in so many places, at the exact time we want.
However, if you've been doing email marketing for any amount of time, you'll quickly discover not all emails make it to your customer's inbox.

Sometimes this is due to bad actors that buy lists, spam, ignore email engagement, and disregard other best practices. But even the best actors can struggle to get important emails delivered.
That's why we are launching our newest tool Proxy Mailer.
Your Emails Are Affected By The Email Reputation Of Others…But It Doesn't Have to Be That Way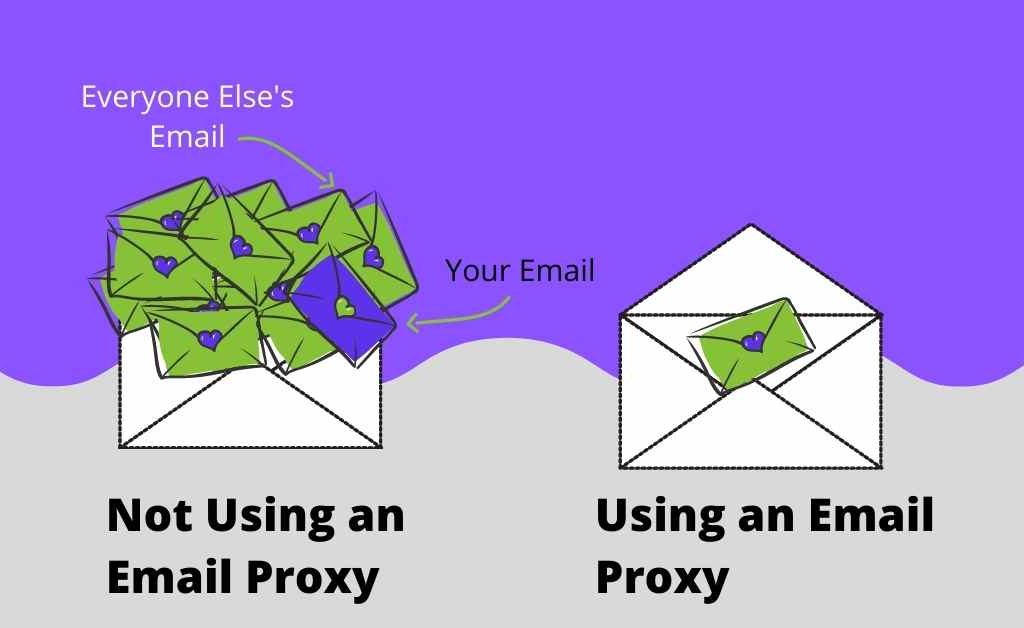 By default, Keap sends your emails from a specific IP address (or server) that is shared with other Keap users. This isn't necessarily a problem if all of Keap's users are following good email practices.
Let's say, however, I've bought a list. I send emails to list contacts even though they never opted in. In addition, I keep continuing to email the same people over and over again regardless of whether or not they are opening or clicking links in my emails. It won't take long for Google, Apple, Yahoo, and other email providers to say "Bryce is a bad emailer, let's put his emails in junk/spam/promotions". They will likely notify Keap of my behavior, but sometimes they don't. If I don't stop my behavior, those email providers may not only block my emails, but also emails from any other Keap user using the same IP address/email server. My bad actions could cause other Keap users massive deliverability issues. Don't be like me!!!
If there is a bad actor on your email server, you could be following the best deliverability practices and still have trouble getting emails delivered in the inbox. Previously valid and verified email addresses may even start bouncing all your emails. These bad actors are screwing up your deliverability!!!
That's where an email proxy service like ours might help.
What is Proxy Mailer and How Does It Help Get My Emails Delivered?
Proxy Mailer allows you to send your emails via private SMTP. So, instead of being lumped in with the email reputation of other Keap users, you will be sending from your own private SMTP where your email reputation is completely controlled by your email behavior.

This can be very helpful for people who may be in an industry like finance, where emails typically have trouble with deliverability. Or in cases where you have transactional emails that are having trouble getting through.
How It Works
There are four parts to sending emails through a proxy.
Onboarding: Using Proxy Mailer, we'll set up a Virtual Email Address for all of your contacts.
Emails: Going forward, when you send an email it will use the contact's new Virtual Email Address. The people you are sending emails to will still see emails coming from your normal name and email address, it will just be coming from your private SMTP instead of the shared SMTP that Keap sends through.
Emails Received: When you send an email it gets picked up by PlusThis and run through the Proxy Mailer tool.
Forwarding: Your email then gets re-sent through your SMTP provider (we highly recommend Mailgun). Everything works just like before. When your contacts get their email, any link clicks get tracked, tags applied, and unsubscribes registered.
Check out the video above for a much more detailed explanation
How To Set Up Proxy Mailer
The process for setting up an email proxy is now easier than ever.
We've recorded a video walking through the process step by step.
Still, Have Questions?
Navigating email deliverability is not a challenge you have to do alone.
If you want to walk through whether this is a good tool for you or not, you can use the chat below or email bryce@plusthis.com.
In addition, we recommend working with the experts at Email Smart if you want professionals helping you with an overall email deliverability strategy.
We'll keep building the tools to help you grow your business!